Main content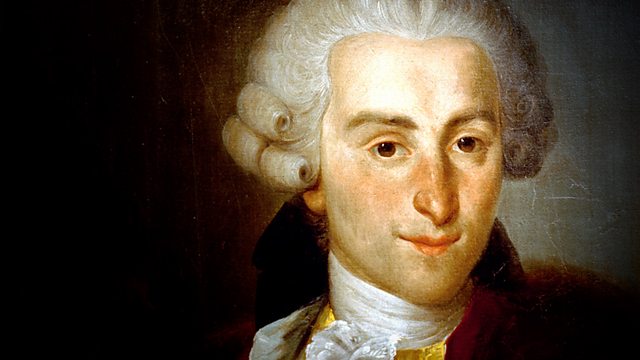 Giuseppe Sammartini Moves to London
Donald Macleod focuses on Giuseppe Sammartini's move to London, where he developed a career as an oboe player.
Donald Macleod follows Giuseppe Samartini's journey to London
Giuseppe was described as the greatest oboe performer the world had ever known, and Giovanni as the true father of the symphony; Donald Macleod explores the lives and music of the Sammartini brothers.
Giuseppe Sammartini decided to forge his career in England, where he arrived around 1727. His name was made known to the London public by the publication of a set of trio sonatas. Writing trio sonatas would be something Giuseppe did on and off throughout his career. Once in London, Giuseppe soon found himself developing a career as an oboe player. He'd often be required to perform a concerto or solo work between the acts of theatre performances, such as his Concerto in C major.
Giovanni Sammartini had, by the late 1720s and early 1730s, established himself as a composer of sacred works. He also ventured into other fields and, like his older brother, worked in the theatre. Giovanni composed the opera, Memet, which was successful enough to be performed a number of times after its premiere. His reputation was growing and students came to study with Giovanni, such as Gluck. His popularity was also spreading abroad and the famous composer, Vivaldi, was reported to conduct one of Sammartini's symphonies in Amsterdam.