Main content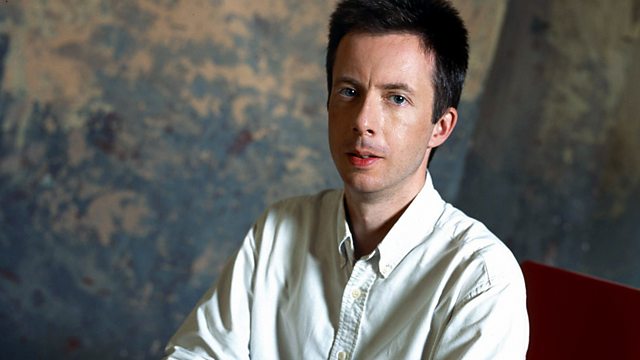 03/01/2014
John Shea's selection includes Mahan Esfahani performing his own arrangement for ensemble of Bach's The Art of Fugue at the 2012 BBC Proms.
J S Bach's Art of Fugue arranged for ensemble by Mahan Esfahani in a concert first heard during the the BBC Proms Chamber Music season 2012. Presented by John Shea.
12:31 AM
Bach, Johann Sebastian [1685-1750]
The Art of Fugue (BWV.1080)
Academy of Ancient Music, Mahan Esfahani (director/harpsichord).
2:01 AM
Mendelssohn, Felix (1809-1847)
Three Psalms (Op.78)
Chamber Choir AVE, Andraž Hauptman (conductor)
2:22 AM
Sibelius, Jean (1865-1957)
Suite Champêtre (Op.98b)
Danish Radio Concert Orchestra, Hannu Koivula (conductor)
2:31 AM
Dvorák, Antonín (1841-1904)
Scherzo Capriccioso (Op.66)
Orchestre du Conservatoire de Musique du Quebec, Raffi Armenian (conductor)
2:46 AM
Stamitz, Carl (1745-1801)
Concerto for Cello and Orchestra No.2 in A
Michal Kanka cello, Prague Chamber Orchestra, Jirí Pospíchal (concert master)
3:06 AM
Chopin, Fryderyk [1810-1849]
Four Nocturnes: Op.27 No.1; Op.27 No.2; Op.37 No.1; Op.37 No.2
3:30 AM
atrributed Mozart, Wolfgang Amadeus (1756-1791)
Partita in E flat (K.Anh.C 17'03)
The Festival Winds
3:53 AM
Strauss, Richard [1864-1949]
Till Eulenspiegels lustige Streiche (Op.28)
Warsaw Philharmonic Orchestra, Miguel Gomez Martinez (conductor)
4:09 AM
Britten, Benjamin (1913-1976)
5 Flower Songs
Camerata Chamber Choir, Michael Bojesen (conductor)
4:20 AM
Handel, George Frideric [1685-1759] orchestrated Mozart, Wolfgang Amadeus [1756-1791]
Overture and Prelude to act II of Acis and Galatea K. 566
Norwegian Radio Orchestra, Andrew Manze (conductor)
4:31 AM
Rameau, Jean-Philippe (1683-1764)
Pieces from Les Indes Galantes
Norwegian Chamber Orchestra, Terje Tønnesen (conductor)
4:44 AM
Ravel, Maurice (1875-1937)
String Quartet in F major
Bartók Quartet
5:12 AM
Schubert, Franz (1797-1828)
Eight Ländler (German dances) (from D.790)
Leif Ove Andsnes piano
5:20 AM
Haydn, Franz Joseph (1732-1809)
Symphony No. 60 in C major 'Il distratto' (Hob. 1:60)
Oslo Philharmonic Orchestra, Andrej Boreyko (conductor)
5:46 AM
Schubert, Franz (1797-1828)
Gesang der Geistern über den Wassern, Op.167
Estonian National Male Choir, Estonian National Symphony Orchestra, Juri Alperten (director)
5:56 AM
Tchaikovsky, Pyotr Il'yich (1840-1893)
Swan Lake (ballet suite)
Slovenian Radio and Television Symphony Orchestra, Marko Munih (conductor)
6:18 AM
Wassenaer; Unico Wilhelm van (1692-1766)
Concerto no.2 in B flat major (from 'Sei Concerti Armonici')
Combattimento Consort Amsterdam, Jan Willem de Vriend (conductor).