Main content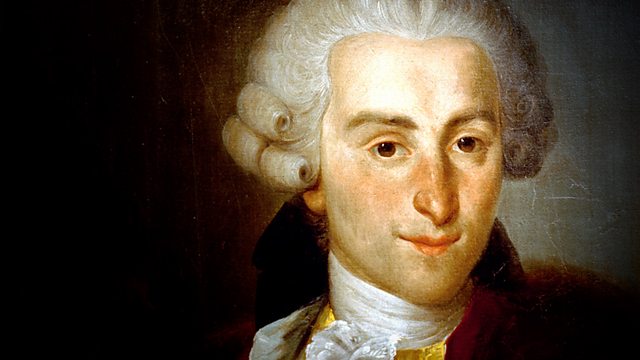 The London and Milan Sammartinis
Donald Macleod focuses on the birth of the symphony.
Giuseppe was described as the greatest oboe performer the world had ever known, and Giovanni as the true father of the symphony; Donald Macleod explores the lives and music of the Sammartini brothers. Both Giuseppe and Giovanni Sammartini were born in Milan, but their careers would take them on very different paths. Giuseppe, known as the London Sammartini, emigrated to England where he transformed the playing of the oboe. He also composed many concertos and sonatas that became very popular at the time. Giuseppe's final years were spent working in the household of the Prince of Wales, teaching the royal children music. Giovanni the younger brother, Il Milanese, remained predominantly in Milan employed by numerous churches. His sacred output was significant, but his most important contribution was in the composing of nearly 80 symphonies, ahead of Haydn.
Both Giuseppe and Giovanni Sammartini studied music with their father. Soon the two brothers were performing in an orchestra together, often playing for religious ceremonies such as the internment of the relics of St Gaudenzio. Giuseppe quickly became a skilled oboist, and he composed many works for this instrument including his Concerto in G minor Op 8. Giuseppe's most famous work to have survived the test of time is his Concerto in F for recorder, strings and continuo.
Giovanni became a skilled organist and composed a number of works for this instrument, including his Sonata in C major and Sonata in G major. He pursued a career in music with the church and composed many sacred works during his lifetime including his Magnificat in B flat major. Where Giovanni made his biggest contribution, though, was in the world of the symphony, including two early symphonies in C minor and F major.
More episodes
Previous
You are at the first episode