Main content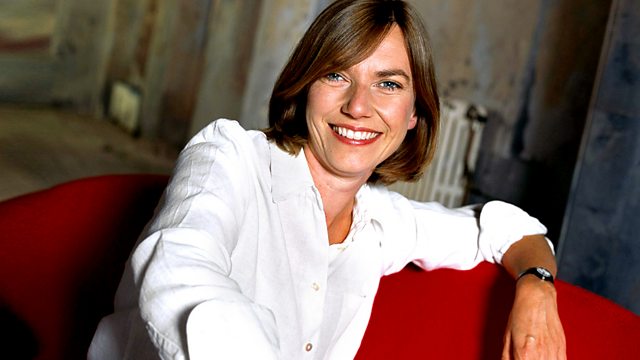 With Nikolaus Harnoncourt conducting music by Haydn and Schubert, Simon Rattle conducting Schoenberg, plus part of Rameau's Les Indes Galantes.
Nikolaus Harnoncourt conducts his Concentus Musicus Wien in a Haydn Symphony and Schubert's complete Rosamunde music, Sir Simon Rattle guides the strings of the Berlin Philharmonic through the dark mysteries of Schoenberg's Transfirgured Night and there's more exotic music from Rameau's Les Indes Galantes.
With Louise Fryer
Haydn Symphony No. 26 in D minor, Hob. I:26 ('Lamentatione')
Concentus Musicus Wien, Nikolaus Harnoncourt (conductor)
c. 2.20pm
Schoenberg Verklärte
Berlin Philharmonic Orchestra, Sir Simon Rattle (conductor)
c. 2.50pm
Rameau Les Indes Galantes Act I - Première entrée: Les Turc généreux
In an act subtitled 'the Gernerous Turk,' Valère has been roaming the world seeking her love, Emilie who has been captured by Valère's former servant Osman. When he finds them both, a repentant Osman releases his captive so that she may be reunited with her former lover.
Emilie..... Stéphanie Révidat (soprano),
Osman..... Aimery Lefèvre (bass-baritone),
Amour..... Valérie Gabail (soprano),
Valère..... François Geslot (countertenor),
Le Choeur du Marais,
La Simphonie du Marais
Hugo Reyne (director)
c. 3.20pm
Schubert Rosamunde D. 797 (complete)
Bernarda Fink, (contralto),
Arnold Schoenberg Choir,
Concentus Musicus Wien, Nikolaus Harnoncourt (conductor).