Main content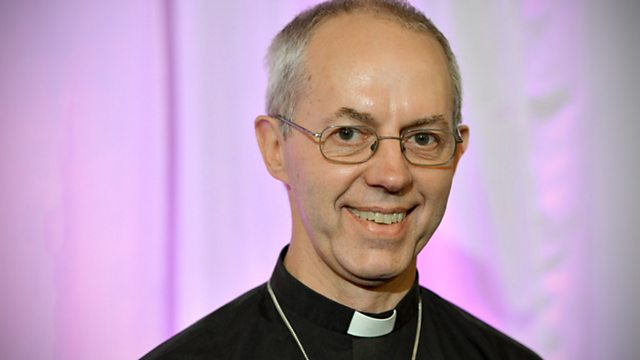 Justin Welby
Michael Berkeley's guest is the Archbishop of Canterbury, Justin Welby. He talks about the meaning of Christmas and introduces his favourite music, including Bach and Britten.
The Archbishop of Canterbury, Justin Welby, talks to Michael Berkeley about his favourite music and the meaning of Christmas. His choices include Christmas music from Bach and Britten, and music Justin Welby loves from the late medieval period.
He talks to Michael about his career in the oil industry, his relatively late ordination, and his meteoric rise to the top of the Anglican Church, and the music that has accompanied him on that journey.
Michael asks him how he finds time for prayer and contemplation amid the pressure of heading the Anglican community, and what role music plays in his relationship with God. And he asks how he plans to spend his first Christmas as Archbishop.