Main content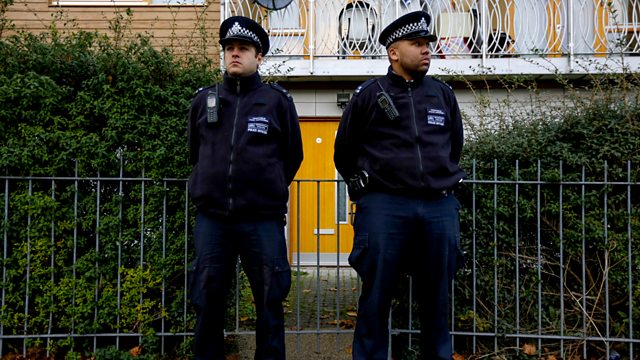 The Brixton Maoists
Simon Cox investigates how three women could disappear into a London-based Maoist collective for more than 30 years and seemingly lose contact with society.
At the end of November 2013 the Metropolitan police released details of what has been described as Britain's worst case of domestic slavery.
Following the arrest of two people in Lambeth, South London, it was revealed that three women had been taken into care - a 69-year-old from Malaysia, a 57-year-old from Ireland, and a 30-year-old Briton.
It was claimed the three women had been held for 30 years, but further details began to emerge which suggest this is a unique case and not typical of other stories of domestic servitude.
Two of the women, Josephine Herivel and Aishah Wahab, had been members of a small Maoist collective which formed in Brixton in the 1970s - The Workers Institute of Marxism-Leninism-Mao Zedong Thought. The women were still living with the group's founder and his wife - the couple who were recently arrrested and bailed by the police - while the youngest woman, Rosie Davies, is believed to have been born into the household.
On this edition of The Report, Simon Cox probes the circumstances under which these women came to live together, exploring the relationship they had with their suspected captors.
The programme speaks to those who came into contact with the Maoist collective over the past three decades, as well as relatives of former members of the group, to ask how the women could seemingly lose contact with wider society.
Reporter: Simon Cox
Producer: Richard Fenton-Smith
Researcher: Hannah Moore.
Scores of foreign workers are being brought into the UK to work in domestic servitude.

Why are vulnerable girls living in children's homes falling victim to sexual abuse?

Were legitimate lines of inquiry ruled out too early in the death of Gareth Williams?
Featured in...
From police complaints to unsolved murders: The Report investigates all areas of the law