Main content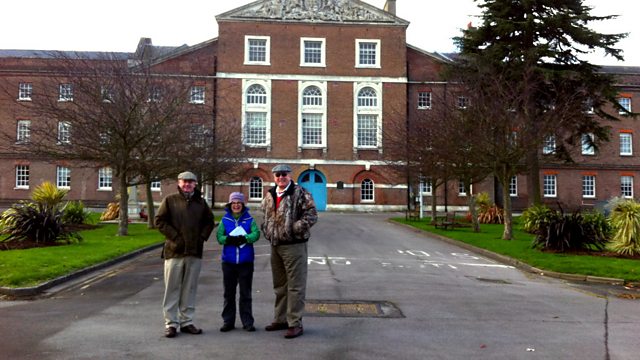 Royal Haslar Hospital
Countryside magazine. Felicity Evans explores the site of Royal Haslar Hospital in Gosport, built over 250 years ago to treat sick and injured of military conflict.
The Royal Haslar Hospital in Gosport was created in the 18th century to provide care for the sick and injured from naval conflicts. It later treated other military personnel and in the last few decades before its closure in 2009 went on to treat civilian patients.
The site bursts with centuries of history, having seen patients from battles including Trafalgar, the Crimean War, both World Wars and many others. The staff treated allied troops and prisoners of war. Felicity Evans explores the site, hearing from former staff who treated patients at different periods and have become fascinated by its history. She takes in the range of buildings from the Admiral's house, to the medical wards - including G block where those with shell shock were treated - staff quarters and the memorial gardens and she pays tribute to the thousands buried in unmarked graves in the Paddock.
The site is held with high affection locally and Felicity also speaks to the developers behind plans to reopen the site, building on its heritage of health care.
Presented by Felicity Evans. Produced in Bristol by Anne-Marie Bullock.
Podcast
Countryside magazine featuring the people and wildlife that shape the landscape of Britain