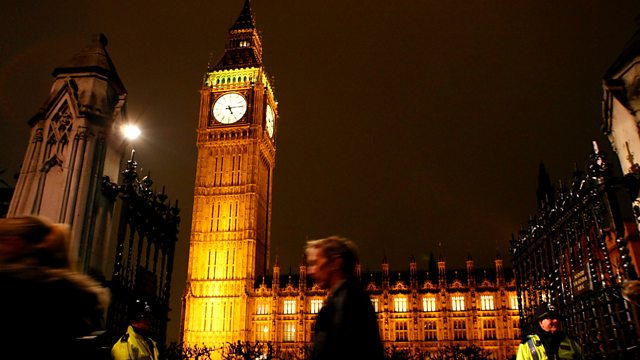 16/12/2013
The Home Secretary tells MPs she does not at the moment intend to limit the number of EU citizens who can come to Britain.
But Theresa May says a cap on EU migrants was a "possibility" in the future.
MPs debate Government plans to shake-up the way care for the elderly is funded in England.
There is strong criticism of North Korea in the Commons following the execution of a senior member of the regime in Pyongyang.
And the former Prime Minister, Sir John Major, gives peers some advice on how best to promote Britain abroad.
Susan Hulme and team report on today's events in Parliament.
Last on