Main content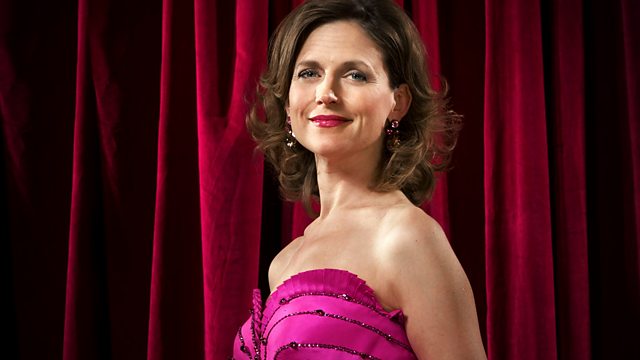 Verdi 200: Aida
Katie Derham concludes Radio 3's Verdi bicentennial celebrations with a performance of the grand opera Aida given at the Theatre de la Monnaie in Brussels in 2002.
Verdi 200: Aida, a tale of love and war at the time of the pharaohs.
Katie Derham rounds off Radio 3's Verdi bicentenary celebrations with this spectacular grand opera.
War rages between Egypt and Ethiopia. Aida, the Ethiopian King's daughter has been captured. She is now a slave in the service of the Pharoah's daughter, Amneris. Radames loves Aida but is loved by Amneris. He is appointed general of the Egyptian army and in a spectaular scene in the second act he returns in triumph, to be rewarded by the unwelcome hand of Amneris in marriage. Aida's father, Amonasro, has been taken prisoner, his life spared thanks to Radames. In the third act Amonasro persuades his daughter to help him discover the plans of the Egyptian army, which she does in a meeting with Radames. Aida and Amonasro take flight but the apparent treachery of Radames is now revealed and he is condemned to death, to the dismay of Amneris. In the final scene he is immured in a stone tomb, where he is joined by Aida. As they die, Amneris, above the tomb, prays for peace for her beloved Radames.
Verdi wrote Aida for the lavish inauguration in 1871 of the Cairo Opera House and with its famous Grand March the work now transcends its operatic origins. It's heard here in a performance recorded in 2002 at the Théâtre de la Monnaie, Brussels conducted by Antonio Pappano.
Aida, daughter of the King of Ethiopia, now a slave ..... Norma Fantini (soprano)
Radames, captain of the Egyptian guard ..... Johan Botha (tenor)
Amneris, daughter of the King of Egypt ..... Elena Zaremba (mezzo-soprano)
Amonasro, King of Ethiopia, father of Aida ..... Mark Doss (bass-baritone)
Ramfis, Egyptian High Priest ..... Phillip Ens (bass)
King of Egypt ..... Maxim Mikhailov (bass)
Priestess ..... Michela Remor (soprano)
Messenger ..... Giovanni Iovino (tenor)
La Monnaie Chorus
La Monnaie Symphony Orchestra
Conducted by Antonio Pappano.