Main content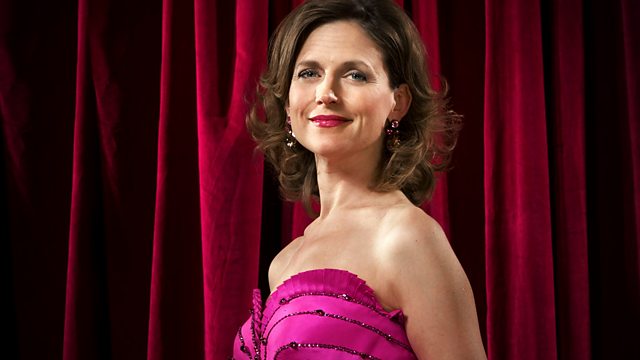 Presented by Katie Derham. The BBC Singers in music by Cowie, Josquin, Purcell, Tippett, Stanford and Messiaen. Plus Strauss, Prokofiev and Lutoslawski.
Katie Derham continues her week-long celebration of the human voice in performances by the BBC's orchestras and choirs. Today, Louise Fryer and composer Edward Cowie present a special concert marking his 70th birthday. The BBC Concert Orchestra contribute a suite from Richard Strauss's waltz-filled opera Der Rosenkavalier, the BBC Symphony Chorus and Orchestra perform highlights from Prokofiev's score for the film Alexander Nevsky, and there's Christmas music from Poland and another anniversary composer, Witold Lutoslawski (born in 1913)
Edward Cowie 70th Birthday Concert
Cowie: Bell bird motet
Josquin Desprez: Inviolata, integra et casta es, Maria
Purcell: Remember not, Lord, our offences, Z 50
Cowie: The Stillness Between Two Waves
Tippett: The Weeping babe
Stanford: Beati quorum via
Cowie: National Portraits: Fiona Shaw
Maxwell Davies: Lullabye for Lucy
Messiaen: O sacrum convivium!
Cowie: Lyre bird motet
BBC Singers,
Nicholas Kok (conductor).
3.05pm
Richard Strauss: Der Rosenkavalier - suite, arr. Mackerras
BBC Concert Orchestra,
Johannes Wildner (conductor).
3.15pm
Prokofiev: Alexander Nevsky (selections from the film music)
Catherine Wyn-Rogers (mezzo-soprano),
BBC Symphony Chorus and Orchestra,
Martyn Brabbins (conductor).
3.45pm
Lutoslawski: Polish Christmas Carols (selection)
Julia Doyle (soprano),
Philharmonia Chorus (women's voices),
BBC Symphony Orchestra,
David Zinman (conductor).
Music Played
BBC Singers: Edward Cowie 70th Birthday Concert