Main content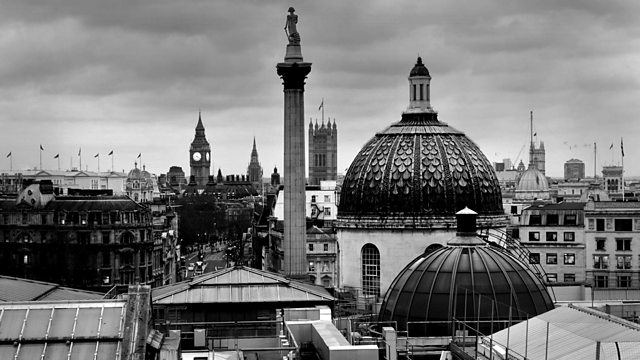 Winter Exercise
Nuclear war looms over Britain in this docudrama based on a recently released Cabinet Office document from 1981. David Aaronovitch guides us through this chilling wargame.
1981. The Cold War is hotting up. War between the Soviet and Western blocs seems a real possibility. And so, for two weeks in March, a group of top civil servants meets daily as part of Wintex-Cimex, a biennial exercise to test the UK Government's readiness for each stage of a descent into nuclear conflict. David Aaronovitch presents this documentary drama closely based on the recently released Cabinet Office file partially dramatised here by playwright Philip Palmer.
Directed by Toby Swift
Produced by Phil Tinline
1981 was a particularly tense point in the Cold War. Wintex-Cimex would reveal just how prepared, or otherwise, Britain was, not only for the terrifying complexities of a nuclear stand-off, but for coping with internal unrest, food shortages, attacks by enemy special forces at large in the country - even the possibility of a chemical attack. The full detail of this uniquely disturbing scenario - the assumptions and decisions made - was only released in 2012. David Aaronovitch is joined by Professor Beatrice Heuser of the University of Reading, Dr Kristan Stoddart of Aberystwyth University and Professor Richard Vinen from King's College, London to discuss the implications of what the dramatised extracts from the exercise created from the Cabinet Minutes reveal.
Producer Phil Tinline reveals how a chance archive discovery became a docudrama .
Credits
| Role | Contributor |
| --- | --- |
| Narrator | Carolyn Pickles |
| Prime Minister | Tim Woodward |
| Foreign Secretary | Thomas Wheatley |
| Home Secretary | Simon Treves |
| Defence Secretary | Steve Toussaint |
| Chair, Joint Intelligence Committee | John Norton |
| Scottish Secretary | Sean Murray |
| Chief of Defence Staff | David Seddon |
| Writer | Philip Palmer |
| Director | Toby Swift |
| Producer | Phil Tinline |