Main content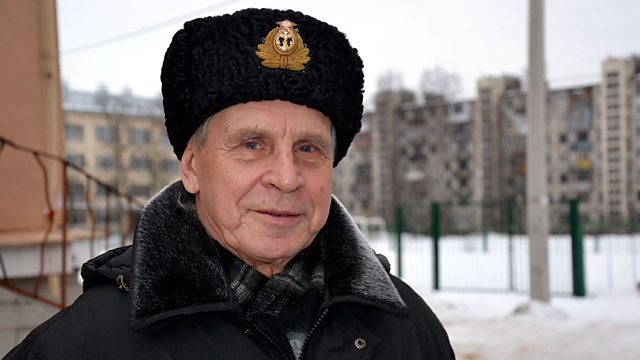 Documentary. After decades of silence, British, American and Russian submariners talk about the secret war of espionage waged beneath the waves during the Cold War.
For decades, Britain and America's Cold War submarines waged a secret war of espionage against the Soviet navy. Deep in the ocean, crews were locked in a game of cat and mouse as each side battled to gain the tactical and technological advantage.
After decades of silence, submariners from both the east and west are now allowed to talk more openly than ever before about how they plotted to win the war beneath the waves. The west's superior technology allowed them to secretly shadow the Soviet fleet, at close quarters, giving them vital intelligence and the upper hand if war broke out.
Shadowing submarines was dangerous. The film explores close encounters between western and Soviet forces that put the lives of submariners at risk. Candid interviews with British, American and Russian submariners reveal the pressures of lengthy underwater patrols that drove them to the edge of their physical and mental limits.
More episodes
Previous
You are at the first episode
Credits
| Role | Contributor |
| --- | --- |
| Narrator | Haydn Gwynne |
| Producer | David Belton |
| Director | David Belton |
| Writer | David Belton |
| Executive Producer | Chris Granlund |
| Participant | Roger Lane-Nott |
| Participant | Mikhail Kuznetsova |
| Participant | Bo Bohannon |
| Participant | Charles Young |
| Participant | Norman Hodgson |
| Participant | Martin MacPherson |
| Participant | Anatolii Andreev |
| Participant | Lillian Bohannon |
| Participant | Sandy Woodward |
| Participant | John Speller |
| Participant | David Owen |
| Participant | Owen Cote |
| Participant | Bruce De Mars |
| Participant | Aleksandrovich Ketov |
| Participant | Gary Slaughter |
| Participant | Vladimir Chernarvin |
| Participant | Igor Kurdin |
| Participant | Toby Eliot |
| Participant | Imogen Eliot |
| Participant | Vladlen Navmov |
| Participant | Kevin Whitehouse |
| Participant | Gennadi Kapitulskii |
| Participant | Gannon MacHale |
| Participant | Victor Palamarchuk |
| Participant | Frank Turvey |
| Participant | Tatyana Kuznetsova |
| Participant | Ian Hewitt |