Main content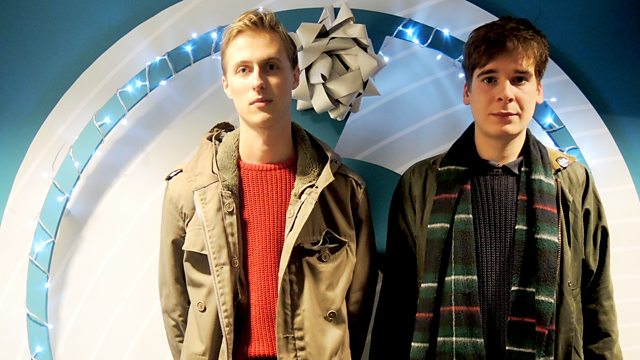 Eagulls join as New Favourite Band
Steve is joined by his New Favourite Band, Leeds group Eagulls, plus he sets up a Shopping Bag Set List and talks to Sue Pollard to continue his week of chats with panto stars.
Leeds' finest - Eagulls join after 5.30pm today as Steve's New Favourite Band. The band release their self titled debut album on Partisan Records on Monday March 3rd 2014. They chat with Steve about recordeding in Leeds and touring, whilst fitting in their full-time jobs.
Plus, we continue our week chatting with Panto Stars by talking to 'Hi de Hi' legend Sue Pollard about her role in Peter Pan in Nottingham this year.
Wednesday also sees Lammo set up a Shoping Bag Set List, as we swap a word out of a song title for an item from your shopping bag.