Main content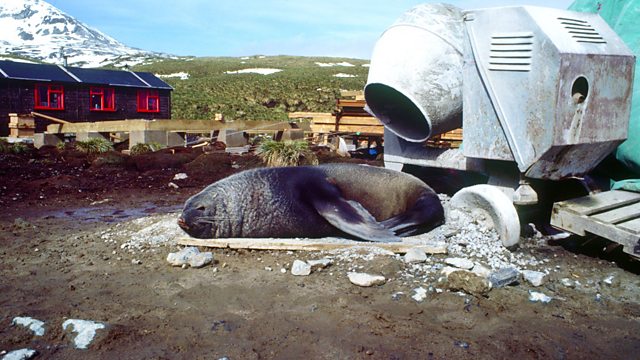 Eco-Tourism
What is the effect on wildlife of tourists visiting wildlife hotspots? Monty Don explores this question through an encounter with whales and dolphins in the Azores.
Humans in the form of scientific research or for artistic endeavour have for centuries travelled the world in search of new landscapes and places. It was not until the arrival of cheap air travel in the 1970's that far flung remote areas became accessible to anyone. Seeing and engaging with a wild landscape or animal has been shown to improve our desire to protect nature. But as the sheer numbers of people travelling to see wildlife spectacles increases, is it possible that the wildlife they have come to see may be changing their behaviour in response to this pressure. This week's field report comes a whale and dolphin watching trip in the Azores where tourist boats head off in search of a once in a lifetime wildlife spectacle.
Producer Andrew Dawes.
Last on

Dr. Kelly S. Bricker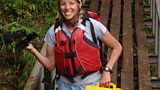 Dr. Bricker is an Associate Professor and the Interim Chair of the Department at the University of Utah in Parks, Recreation, and Tourism. She also works as a Senior Research Scientist – in Recreation with HDR. Dr. Bricker completed her Ph.D. research with the Pennsylvania State University, where she specialized in sustainable tourism and natural resource management. She has special research and teaching interest in ecotourism, sense of place, natural resource management, and the environmental and social impacts of tourism. 
Kelly has conducted research on heritage tourism, social impacts of tourism, natural resource-related tourism environments, and visitor management issues on public lands.  She has presented papers on issues in ecotourism, sustainable tourism management, sense of place, tourism and natural resource management, and incentive travel programs. She has published articles on sense of place, ecotourism certification and policy, and health and sustainable tourism relative to community well-being and quality of life.  With her husband Nathan, she developed an ecotourism operation called Rivers Fiji. She serves currently as the Chair of the Global Sustainable Tourism Council and Chair of The International Ecotourism Society.

Associate Professor David Newsome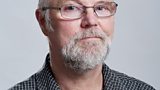 David Newsome's research interests span many areas of natural area tourism including wildlife tourism, the biophysical impacts of recreation in protected areas, evaluation of the quality of ecotourism operations, sustainable trail management and geotourism. His current interests include fostering protected area partnerships between China and Australia and promoting ecotourism in the ASEAN protected area network. David is also a member of the Conservation Commission of Western Australia and holds membership of the IUCN World Commission on Protected Areas. He is also an Honorary Advisory Committee member Hong Kong Geopark Guide System and Advisor to the Geoheritage Institute of Iran. David has also co-authored and edited books in the areas of wildlife tourism and geotourism.
Caroline Warburton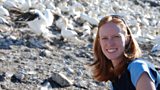 Caroline Warburton runs Wild Scotland, the Scottish wildlife and adventure tourism association. The association is both industry-led and industry-funded and works to raise the profile of nature and adventure tourism in Scotland to consumers, travel trade and Government. Central to the association's activities is its commitment to responsible tourism, and key early projects were the development of best practice wildlife watching guidelines and codes of conduct which all Wild Scotland's members sign up to. This commitment has continued through the development and delivery of training courses for tourism businesses, both those working in the sector and those on the periphery.
Caroline has been leading Wild Scotland since its creation in 2003. She has degrees in Behavioural Science from Nottingham University and Tourism and Conservation from University of Kent and lectures in wildlife tourism, eco-tourism and responsible tourism. Prior to setting up Wild Scotland, Caroline worked on a sustainable tourism initiative in Scotland and has also been a researcher, tour operator and tour guide.
Ed Drewitt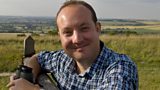 Ed Drewitt is a freelance naturalist and broadcaster. He has an energetic passion for nature and enjoys communication enthusiastically to a wide range of audiences. A zoology graduate from the University of Bristol, Ed has been studying the diet of urban Peregrines and colour ringing their young for the past 12 years. He is BBC Radio Bristol's wildlife expert, reports from time to time on BBC Radio 4's Shared Planet, writes for BBC Magazines and provides wildlife commentary on boat trips down the Avon Gorge and on the Exe Estuary.
Ed also leads groups on wildlife holidays around the world particular seeing whales and dolphins. He has just finished working as a learning officer on the Bristol Dinosaur Project at the University of Bristol and prior to this, Ed worked for seven years as a learning officer at Bristol Museum, enabling various audiences to engage with the museum and its collections.
Broadcasts

Learn about habitats with The Open University