Main content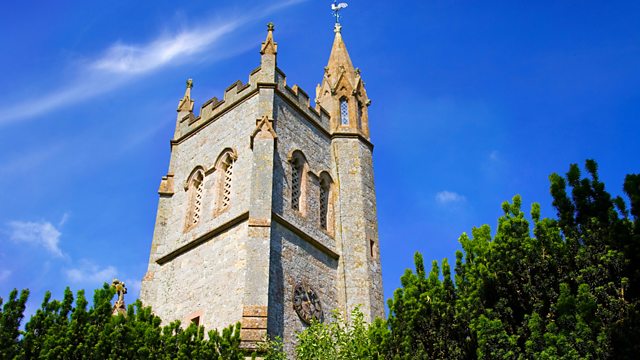 08/12/2013
The Archbishop of Canterbury reflects on the life of Nelson Mandela in a service live from St Martin-in-the-Fields in Trafalgar Square and from Sophiatown, Johannesburg.
The Archbishop of Canterbury, The Most Revd Justin Welby, reflects on the life of Nelson Mandela in a service live from St Martin-in-the-Fields, Trafalgar Square and from the Church of Christ the King, Sophiatown, Johannesburg.
Leader: The Revd Dr Sam Wells
With: The Revd Neo Motlabane
Organist: Michael Cayton
Music Director: Andrew Earis
Producer: Simon Vivian & Christine Morgan.
A tribute to Nelson Mandela - St Martin-in-the-Fields 08/12/13
Please note:

This script cannot exactly reflect the transmission, as it was prepared before the service was broadcast. It may include editorial notes prepared by the producer, and minor spelling and other errors that were corrected before the radio broadcast.

It may contain gaps to be filled in at the time so that prayers may reflect the needs of the world, and changes may also be made at the last minute for timing reasons, or to reflect current events.<?xml:namespace prefix = o ns = "urn:schemas-microsoft-com:office:office" />
Opening announcement from Continuity: BBC Radio 4.  It's (ten past eight). The Archbishop of Canterbury is the preacher now for a special Sunday Worship 'Remembering Nelson Mandela' live from St Martin-in-the-Fields in the heart of London and from Sophiatown, South Africa.  The service is led by the Vicar of St Martin's, the Revd Dr Sam Wells, and begins with the South African National Anthem.
South African National Anthem
Lyrics
English translation
[Xhosa] Nkosi sikelel' iAfrika
Maluphakanyisw' uphondo lwayo,
God bless Africa
Let its (Africa's) horn be raised,
[Zulu] Yizwa imithandazo yethu,
Nkosi sikelela, thina lusapho lwayo.
Listen also to our prayers,
Lord bless us, we are the family of it (Africa).
[Sesotho] Morena boloka setjhaba sa heso,
O fedise dintwa le matshwenyeho,
O se boloke, O se boloke setjhaba sa heso,
Setjhaba sa, South Afrika — South Afrika.
Lord bless our nation,
Stop wars and sufferings,
Save it, save our nation,
The nation of South Africa — South Africa.
[Afrikaans] Uit die blou van onse hemel,
Uit die diepte van ons see,
Oor ons ewige gebergtes,
Waar die kranse antwoord gee,
From the blue of our heavens,
From the depths of our seas,
Over our everlasting mountains,
Where the cliffs give answer,
[English] Sounds the call to come together,
And united we shall stand,
Let us live and strive for freedom
In South Africa our land.
Introduction
It would be hard to name a world figure in the last 30 years more universally respected than Nelson Mandela. Today the people of all nations grieve his death.
Here at St Martin-in-the-Fields, next to the South African High Commission in Trafalgar Square, we have a long history of close involvement with the Anti-Apartheid struggle. Back in the sixties, seventies and eighties the transfer of power did not seem inevitable, and a peaceful transition to majority rule even less so. Today we wonder if it would ever have happened without this remarkable man.
The South African National Anthem epitomises what Mandela achieved. Instead of obliterating the old Afrikaans words and music, the new anthem weaves together the old anthem with the emerging sound of the new South Africa. This is not about conquest but about shared destiny.
In the film Invictus, which tells the story of the new South Africa against the backdrop of the 1995 Rugby World Cup, the victorious captain Francois Pienaar stands on the platform to receive the trophy. In a country where rugby represented the old regime, President Mandela leans toward the captain, and, recognising the unifying power of this victory, says, 'Thank you for what you have done for South Africa.' In a moment that crystallises the grace and pride of the new rainbow nation, Francois Pienaar pauses and responds, 'President Mandela, thank you for what you have done for South Africa.'
Today is a chance to reflect on what South Africa has been through, to give thanks for the extraordinary life and witness of Nelson Mandela, and to recommit ourselves for the challenges ahead, that Mandela's vision may be renewed in the generations to come.
Let us pray.
Prayer
Liberating God, you sent your servant Nelson Mandela to lead your people out of oppression. Take now his life into your heart, and send your Spirit upon his people, that they may be empowered to face the trials and fears of their nation, and may continue to follow his example of justice, goodness, and forgiveness. Through Christ our Lord. Amen.
Hymn        The God of Abraham praise            Daniel Ben Judah (fl 14th century), Thomas Olivers (1725-1799)
Link
We go now to the BBC's Mike Wooldridge who is with Fr Neo Motlabane and his congregation gathered in the church of Christ the King, Sophiatown, a suburb of Johannesburg.
Introduction of theme
The Old Testament is based around two stories. One is about liberation, the other about salvation. The first story we call Egypt. It's about how God led the chosen people out of oppression to freedom. The second story we call Babylon. It's about how the chosen people were in exile, but yet discovered a God who grieves our oppression more than we do.
The story of Nelson Mandela brings together these two stories. In prison for 27 years, he knew the experience of Babylon, of being in exile and of losing his land and his liberty. But in prison God crafted in him the character that would become the template for how black South Africans would be delivered from oppression. And so on his release he took on the mantle of Egypt, he led his people like Moses and showed them the way to the promised land of a Rainbow Nation. The great miracle of the exodus from Egypt was the parting of the Red Sea, and in the miracle of the peaceful transfer of power in South Africa we can see an echo of that miracle of God.
Reading
A reading from the book of Exodus, chapter 14
The Israelites looked back, and there were the Egyptians advancing on them. In great fear the Israelites cried out to the Lord. But Moses said to the people, 'Do not be afraid, stand firm, and see the deliverance that the Lord will accomplish for you today. The Lord will fight for you, and you have only to keep still.' The angel of God who was going before the Israelite army moved and went behind them; and the pillar of cloud moved from in front of them and took its place behind them. Then Moses stretched out his hand over the sea. The Lord drove the sea back by a strong east wind all night, and turned the sea into dry land; and the waters were divided. The Israelites went into the sea on dry ground, the waters forming a wall for them on their right and on their left. Then Moses stretched out his hand over the sea, and at dawn the sea returned to its normal depth. Thus the Lord saved Israel that day from the Egyptians.
Fr Neo Motlabane introduces three short prayers to be read by different people associated with the church
Fr Neo Motlabane introduces a song from the Sophiatown choir.
Link
In the spirit of seeing Nelson Mandela as a new Moses, let's listen now to a passage from his autobiography, Long Walk to Freedom, read by a member of the South African community in London, Debbie Thomas.
Reading
I had no epiphany, no singular revelation, no moment of truth, but a steady accumulation of a thousand slights, a thousand indignities and a thousand unremembered moments produced in me an anger, a rebelliousness, a desire to fight the system that imprisoned my people. There was no particular day on which I said, Henceforth I will devote myself to the liberation of my people; instead, I simply found myself doing so, and could not do otherwise. A man who takes away another man's freedom is a prisoner of hatred, he is locked behind the bars of prejudice and narrow-mindedness. I am not truly free if I am taking away someone else's freedom, just as surely as I am not free when my freedom is taken from me. The oppressed and the oppressor alike are robbed of their humanity…. For to be free is not merely to cast off one's chains, but to live in a way that respects and enhances the freedom of others.
Link
St Martin-in-the-Fields was closely associated with the Anti-Apartheid movement. For many years the church supported the protests outside the South African Embassy next door. In our church there is a statue of Hector Pieterson. He was a 13-year-old killed in the Soweto uprising in 1976. He's being carried in the arms of a fellow student. The image echoes many iconic moments in South African history like the 1960 Sharpeville massacre. But today it's not hard to see the statue as an image of Nelson Mandela. For years he carried South Africa in his arms. Now, as he goes to his grave, South Africa is carrying him. The question in everyone's mind, a question it's hard to ask but names many fears, is, who will carry South Africa now that he is gone? So this statue is a tribute, a lament, and a prayer that goodness will continue to withstand evil in the beautiful but fragile land that Nelson Mandela loved, led, and has now left.
The South African Deputy High Commissioner Bongiwe Qwabe reads some words from Mandela's inauguration speech.
Reading
We have triumphed in the effort to implant hope in the breasts of the millions of our people. We enter into a covenant that we shall build the society in which all South Africans, both black and white, will be able to walk tall, without any fear in their hearts, assured of their inalienable right to human dignity - a rainbow nation at peace with itself and the world.
Link
Will this vision abide? Our prayer today is one of thankfulness for Mandela's vision, and the way God made him a new Moses leading his people on the long walk to freedom. But our prayer is also one of hope, that God will complete in South Africa the good work that Mandela and others began there. Here the choir, with music by James Whitbourn, sing the words of Desmond Tutu – his conviction that goodness is stronger than evil, and the continued hope for a South Africa that showers blessings on all its children and is a light to lighten the nations.
Anthem
A Prayer of Desmond Tutu – James Whitbourn
Reading
A reading from the Gospel of Matthew, Chapter 18.
Peter came and said to Jesus, "Lord, if another member of the church sins against me, how often should I forgive? As many as seven times?" Jesus said to Peter, "Not seven times, but, I tell you, seventy-seven times."
Link
Our preacher is the Archbishop of Canterbury, the Most Revd Justin Welby.
Sermon
Great injustice is overcome only by great courage. Evil can never be placated, it must be defeated: that means struggle, and struggles demand courage.
Nelson Mandela showed his courage by his determination in the face of evil and by his humanity in the experience of victory. What is more, such courage and humanity were learned and demonstrated in the mists of conflict and suffering. He was that rarest of leaders, those who learn from terrible events so as to exhaust all their lessons, rather than being shaped by them into bitterness and hatred.
Our first reading was the story of the Israelites escaping the oppression of Egypt. It is a story of liberation. God made it possible for Israel to escape. He rescued them when all was lost, and he defeated their enemies, so that the oppressors were destroyed.
Throughout history, this story has been one to which those who are suffering oppression have turned. It is hard to remember today the full evil of apartheid. Nelson Mandela recalled how at school, and in every part of his life, he felt its injustice. Oppression was his life, and those of the vast majority of the people of South Africa.
Not everyone responds to such treatment with resistance. Many of us would have  kept our heads down, made what we could of life, looked after those close to us, and closed our eyes to what was happening. We would have said to ourselves, "Life is tough enough, do not make it worse by swimming against the tide".
But Mandela had courage that showed itself in leadership. He stood out, resisted, and fought. He faced the insult of being labelled a terrorist for fighting for his own people, the absurdity of trial for treason against an utterly wicked regime. At the height of the Cold War, with South Africa seen by many as a dependable ally protecting the seas around the Cape of Good Hope, he had little overseas support. One of the great pressures of conflict is loneliness: he faced solitude and isolation and continued the struggle.
Resisting evil is a call of God. Christians disagree about whether force is justifiable, but are at one that resistance is essential. Easy to say, how hard to act! More than that, the act of resistance opens our souls to harm. In fighting hatred, we risk becoming what we resist. History is full, especially in the 20th century, of evil overthrown - to be replaced by worse.
Archbishop Tutu commented, "I often surprise people when I say this. Suffering can lead to bitterness. But suffering is also the infallible test of the openness of a leader, of their selflessness. When Mandela had gone to jail, he had been one of the most angry. The suffering of those 27 years helped to purify him and grow the magnanimity that would become his hallmark. Jail helped Mandela learn how to make enemies into friends. It also gave him an unassailable credibility. When you speak of forgiveness, 27 years in prison sets you up very nicely."
"27 years in prison sets you up very nicely." Only someone like Tutu has the right to say that, because he took the same risks. 27 years, add it to your age, think about what you would be like at the end. 27 years of hard labour, pointless oppression, petty insults. Yet in that school of hatred he learned to treasure the ideal of a just nation. That is a second aspect of his uniqueness. His courage was undefeated, indomitable, extraordinary. His capacity to go on becoming more human was breathtaking. His guards grew to respect and even love him. One called him a father figure, whose absence was a bereavement. Robben Island was defeated by someone who could take everything it threw at him, and by melting courage into forgiveness, create the gold of reconciliation. 
In the Exodus story God brings freedom, but the Israelites have to struggle and trust. So it is with us. Jesus Christ gives us freedom.We must take it and struggle for it and stand for it, as did Nelson Mandela. And yet there is more.
Peter, in the reading from St Matthew, is looking for a natural limit to forgiveness. Jesus' answer says there is no limit. Don't do the arithmetic, learn the point. We are called to forgive forever. Few manage it. Nelson Mandela was one of the few. He did not merely call for resistance, he led it. He did not merely demonstrate and call for forgiveness, he put in place a constitution and governing system that faced evil and defeated it with truth and reconciliation. Leadership is not seen merely in policy, but making policy practice. It is what Jesus calls his followers to do along with him.
And there lies the challenge. Where do we find those who carry on his work? Pray for South Africa as it mourns. Ask God for every nation to have leaders who are full of courage and resist evil, who learn from suffering, who turn that learning into love and make both into reality. And thank God for Nelson Mandela, South Africa's amazing grace.
Anthem
Amazing Grace – Will Todd
Prayers
God of grace, in Nelson Mandela you gave us a figure of dignity, wisdom, courage, and mercy. Send your Holy Spirit on the people of South Africa that they may walk in his dignity, grow in his wisdom, embody his courage, and practice his mercy.
God of all peoples, be close to any today who know the sting of racial division, prejudice, injustice, and oppression. Bring transformation in hearts and neighbourhoods and nations where one racial group inhibits the flourishing of another. Raise up leaders like Nelson Mandela, and bring reconciliation to those on the brink of violent conflict.
God of glory, you have prepared for those who love you such good things as pass our understanding. Be close to all today who walk through the valley of the shadow of death, and face a long walk to freedom, peace, and hope. Comfort any who grieve, be present to all in prison or exile, and lift every voice to sing your song even if their throat is weary.
Our Father, who art in heaven,
hallowed be Thy Name.
thy Kingdom come.
thy will be done on earth, as it is in Heaven.
Give us this day our daily bread.
And forgive us our trespasses,
as we forgive those who trespass against us.
And lead us not into temptation,
but deliver us from evil.
For thine is the kingdom, the power and the glory.
Forever and ever. Amen.
Choir & All: Mayenziwe ntando Yakho
Link
Our reflections conclude with a tribute by Andrew Motion.
Poem
I wrote this poem shortly after I was appointed Poet Laureate in 1999.
To Nelson Mandela: A Tribute  [copyright]
Hymn     Guide me, O my great Redeemer,
Arglwydd, arwain drwy'r anialwch, William Williams (1717-1791) translated Peter Williams (1722-1796)
Blessing
God bless Africa. Guide her leaders, guard her children, and give her peace. And the blessing of God almighty, Father, Son, and Holy Spirit, be among you and with all who grieve the loss of Nelson Mandela, now and forever. Amen.
Organ Voluntary