Main content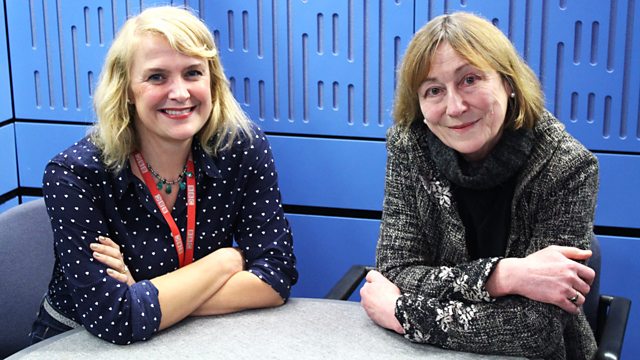 Monday - Sarah Walker with Miranda Seymour
With Sarah Walker. Includes Essential CD of the Week: Choral Music from the Renaissance and Baroque; Artist of the Week; Miranda Seymour; Bach: Cantata (Ich hatte viel Bekummernis).
Sarah Walker with her guest, the novelist and biographer Miranda Seymour.
9am
A selection of music, including the Essential CD of the Week: Choral music from the Renaissance and Baroque with the Cambridge Singers and La Nuova Musica under John Rutter. We also have our daily brainteaser at 9.30 - today, Who's Dancing?
10am
Artist of the Week: Estonian Philharmonic Chamber Choir
10.30am
Sarah's guest this week is the novelist and biographer, Miranda Seymour. Biographies by Miranda include the lives of Ottoline Morrell, Mary Shelley, Virginia Cherrill (Chaplin's Girl), Hellé Nice (Bugatti Queen), Henry James (A Ring of Conspirators) and Robert Graves (about whom she also wrote a novel, The Telling, and a radio play, Sea Music). In My Father's House won the 2008 Pen Ackerley Memoir of the Year prize and was selected as a New York Times Book of the Year. Miranda's latest book - Noble Endeavours: Stories from England; Stories from Germany - was published earlier this year.
11am
Bach
Cantata BWV21, 'Ich hatte viel Bekümmernis'
The Building a Library recommendation from last Saturday's CD Review.
Today's Brainteaser Answer
Who's Dancing? The town's folk from Prokofiev's ballet Romeo and Juliet, as the streets come alive in the Morning Dance.
The music played:
Prokofiev
Romeo and Juliet - Morning Dance  
London Symphony Orchestra
André Previn (conductor)
EMI CDS 7490128