Main content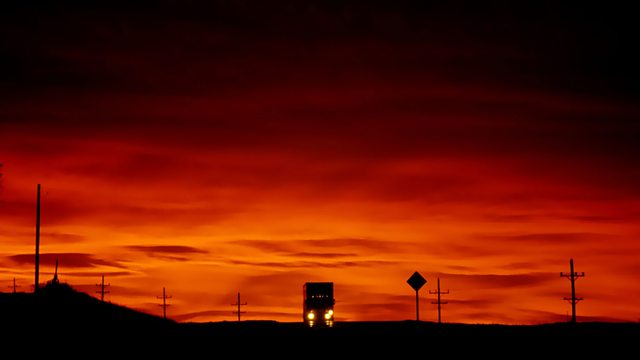 09/12/2013
With the Liege Royal Philharmonic Orchestra performing Henk de Vlieger's condensed version of Wagner's Ring cycle.
12:31 AM
Wagner, Richard [1813-1883]
The Ring - an orchestral adventure arr. Henk de Vlieger
Liege Philharmonic Orchestra, Christian Arming (conductor)
1:25 AM
D'Indy, Vincent [1851-1931]
Concerto for flute, cello, piano and string orchestra (Op.89) in E flat major
Gaby Van Riet (flute), Marie Hallynck (cello), Mahiddin Durruoglu (piano), Liege Philharmonic Orchestra, Christian Arming (conductor)
1:47 AM
Franck, César (1822-1890)
Le Chasseur Maudit - symphonic poem (M.44)
Orchestre National de France, Neeme Järvi (conductor)
2:04 AM
Albéniz, Isaac (1860-1909)
Rapsodia española
Angela Cheng (piano), Calgary Philharmonic Orchestra, Hans Graf (conductor)
2:22 AM
Milhaud, Darius (1892-1974)
Three Rag-Caprices (Op.78)
CBC Vancouver Orchestra, Daniel Swift (conductor)
2:31 AM
Palestrina, Giovanni Pierluigi da (c.1525-1594)
Tu es Petrus - motet for 6 voices
Silvia Piccollo and Emmanuela Galli (sopranos), Fabian Schofrin (alto), Marco Beasley (tenor), Daniele Carnovich (bass), Chorus of Swiss Radio, Lugano, Theatrum Instrumentorum , Diego Fasolis (conductor)
2:37 AM
Respighi, Ottorino (1879-1936)
Vetrate di Chiesa - 4 Symphonic impressions
Orchestra of London, Canada, Uri Mayer (conductor)
3:02 AM
Debussy, Claude (1862-1918)
La cathédrale engloutie
Claude Debussy (1862-1918) (piano)
3:08 AM
Haydn, Joseph (1732-1809)
Symphony No.99 in E flat major (H.1.99)
Netherlands Radio Philharmonic Orchestra, Guido Ajmone Marsan (conductor)
3:32 AM
Bach, Georg Christoph (1642-1703)
Siehe, wie fein und lieblich ist es - vocal concerto for 2 tenors, bass and instruments
Paul Elliott and Hein Meens (tenors), Stephen Varcoe (bass), Musica Antiqua Koln, Reinhard Goebel (director)
3:39 AM
Ibert, Jacques [1890-1962]
Concerto for flute and orchestra
Petri Alanko (flute), Radion Sinfoniaorkesteri , Jukka-Pekka Saraste (conductor)
3:59 AM
Brahms, Johannes (1833-1897)
Rhapsody for piano (Op.79 No.1) in B minor
Steven Osborne (piano)
4:08 AM
Tchaikovsky, Peter Ilyich [1840-1893]
Romeo and Juliet - fantasy overture
Rotterdam Philharmonic Orchestra, Valery Gergiev (conductor)
4:31 AM
Gluck, Christoph Willibald (1714-1787)
Overture: Iphigenie en Aulide
Slovak Radio Symphony Orchestra, Bratislava, Stefan Robl (conductor)
4:43 AM
Salieri, Antonio (1750-1825)
Concerto for Organ and Orchestra in C major
Ivan Sarajishvili (organ), Brussels Chamber Orchestra,
5:01 AM
Beethoven, Ludwig van (1770 -1827)
Symphony No.1 in C (Op.21)
Venezuela Symphony Orchestra, Eduardo Chibás (conductor)
5:27 AM
Czerny, Carl (1791-1857)
Brilliant polonaise for piano six hands (Op.296)
Kestutis Grybauskas, Vilma Rindzeviciute, Irina Venkus (pianos)
5:41 AM
Liszt, Franz [1811-1886]
Les Preludes - symphonic poem after Lamartine (S.97)
Hungarian State Orchestra, János Ferencsik (conductor)
5:58 AM
Wieniawski, Henryk (1835-1880)
Concerto for violin and orchestra No.2 in D minor (Op.22)
Bartlomiej Niziol (violin), Sinfonia Varsovia, Grzegorz Nowak (conductor)
6:22 AM
Ysaÿe, Eugène (1858-1931)
Sonata No.3 in D minor (Ballade)
Ana Savicka (violin).