Main content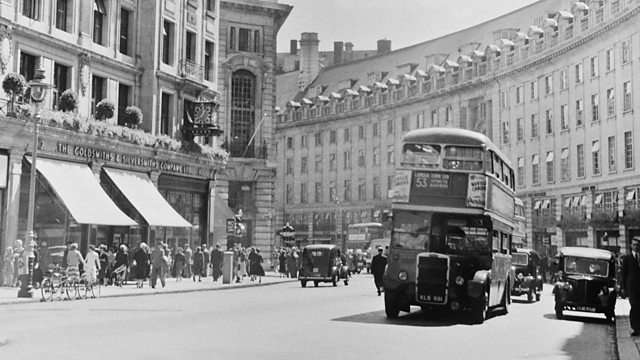 Carine Adler - Angel Maker
4 Extra Debut. Lili arrives in London penniless with her daughter, set on a permanent arrangement with her rich boyfriend. Stars Anamaria Marinca and Adam Levy.
Angel Maker by Carine Adler
When penniless Hungarian Lili arrives in London with her young daughter, she is determined to use whatever means available to make the arrangement with her rich boyfriend Sam more permanent. A passionate tale of money, sex and the power they bring, set in 1950s London.
Producer/Director Charlotte Riches
Angel Maker is set in mid 1950s, post war London, a time when women had few choices and would be lost without a man to protect them. This was especially true for immigrants like Lili Weiss, a penniless, Jewish Hungarian, who comes to London with her young daughter Rosie in the hope of securing a brighter future for herself and her daughter by marrying Sam, a man whom she had a passionate affair with just after the war. As a development entrepreneur, Sam is rich and powerful and is making a name for himself in the higher echelons of London society. As a Jewish immigrant with no family and no money Lili is at the opposite end of this spectrum. Lili must use her sexuality and charm to encourage Max to go against the prejudice of London society and his own family to take her as his wife.
Credits
| Role | Contributor |
| --- | --- |
| Lili | Anamaria Marinca |
| Sam | Adam Levy |
| Rosie | Ashley Ogden |
| Julia | Harriet Chandler Judd |
| Jean | Edward Akrout |
| Rebecca | Rosina Carbone |
| Jacob | Stuart Richman |
| Mrs Mills | Maggie Fox |
| Writer | Carine Adler |
| Producer | Charlotte Riches |
| Director | Charlotte Riches |