Main content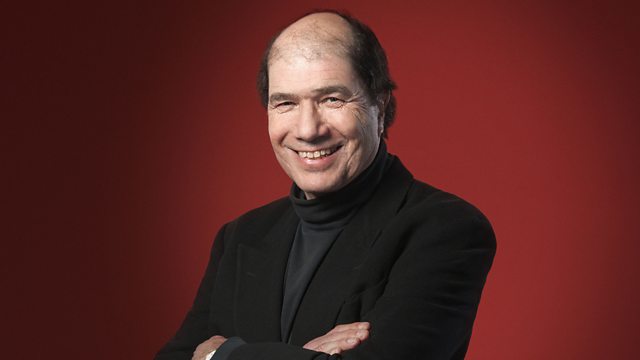 Tom Hooper
Michael Berkeley's guest is film director Tom Hooper. His musical choices include Beethoven, Handel, The Beggar's Opera, Janacek and The Damned.
Somehow Tom Hooper has cracked the secret of making films which audiences really love. Whether you count Oscars and Baftas or box office takings he is, at 41, right up there as one of Britain's top film directors. The King's Speech won him four Oscars, including Best Picture and Best Director, and earlier this year his film of Les Miserables won three more Oscars. The box office takings for Les Mis stand at an eyewatering 441.8 million dollars - it's been a hit across the globe, with reports of audiences crying their eyes out in cinemas from Sydney to Japan.
Tom Hooper doesn't often give personal interviews, but in Private Passions he talks to Michael Berkeley about his childhood, and about the anxieties and influences which have made him such a successful film director. He reveals that The King's Speech is in fact autobiographical: Tom's mother is Australian and his father is English, and growing up he was very aware that it was his mother's task - and his - to release his father from a particular kind of English inhibition and shyness. Tom Hooper decided to be a film director at 12; he talks entertainingly about his first film, about a runaway dog, and about singing in school musicals, where he discovered a passion for stage lighting, hanging high up above the school auditorium. He loves kit: camera lenses, microphones - he describes the excitement of finding the original microphones used by George V during his wartime broadcasts, and how he used them to record Beethoven for the soundtrack of The King's Speech. He explains too why he made the very brave decision to have all the actors in Les Miserables sing live for the camera.
Music choices include Beethoven, Handel, The Beggar's Opera, Janacek, and the Damned.
Six mind-expanding music podcasts to download in 2019
Archive Unlocked: Two Decades of Private Passions