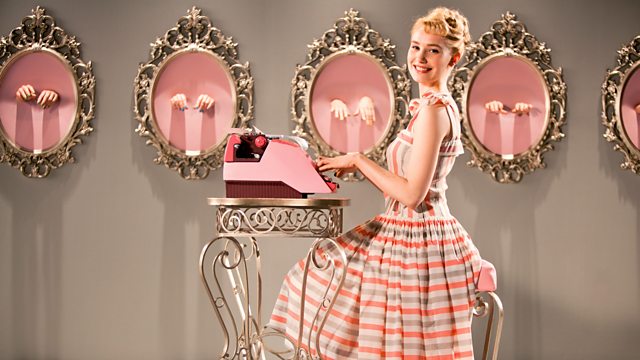 Populaire
French romcom. It's 1958 and, like many girls her age, Rose Pamphyle aspires to become a secretary. But she's clumsy and disorganised, meaning she's a disaster in the office. When she starts working for insurance man Louis Echard, her one true talent starts to shine through - Rose can type at lightning speed. A former sportsman, her boss cannot resist his competitive instincts and decides to enter Rose in the speed-typing championships.
In French with English subtitles.
BBC iPlayer - Populaire
This programme is only on BBC iPlayer for 7 days after broadcast, and cannot be downloaded, only streamed. We always aim to offer our programmes to stream and download for 30 days; however for a number of reasons including technical problems, legal or contractual issues this isn't always possible.
Credits
| Role | Contributor |
| --- | --- |
| Louis Echard | Romain Duris |
| Rose Pamphyle | Deborah Francois |
| Marie Taylor | Berenice Bejo |
| Bob Taylor | Shaun Benson |
| Annie Leprince-Ringuet | Melanie Bernier |
| Gilbert Japy | Nicolas Bedos |
| Madeleine Échard | Miou-Miou |
| Georges Échard | Eddy Mitchell |
| Jean Pamphyle | Frederic Pierrot |
| André Japy | Feodor Atkine |
| Lucien Échard | Marius Colucci |
| Jacqueline Échard | Emeline Bayart |
| Director | Regis Roinsard |
| Writer | Regis Roinsard |
| Writer | Daniel Presley |
| Writer | Romain Compingt |