Main content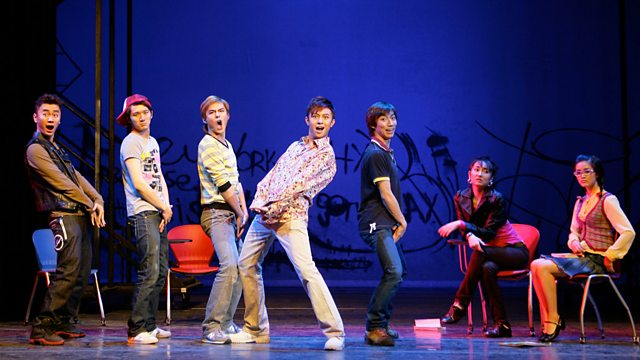 Fame in China
Documentary which chronicles the staging of the musical Fame by the senior class at China's top drama academy - China's first official collaboration with Broadway.
Documentary which chronicles the staging of the musical Fame by the senior class at China's top drama academy, China's first official collaboration with Broadway. It unfolds as a unique coming-of-age story with Chinese characteristics. Fame is their graduation showcase and much is at stake. During the eight-month process, the students compete for roles, strive to meet the expectations of the American director and prepare to graduate into a cutthroat and corrupt showbusiness.
Part of China's 'single-child' generation, they were spoiled growing up but now feel the pressure of fulfilling the failed dreams of their parents. They must confront complex social realities so different from their parents' generation and in the process of staging Fame, negotiate their own path to success in today's rapidly shifting China.
Clips

Fame in China director Hao Wu answers the Storyville Q&A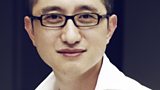 What is more important, story or character?
A good story or character alone could make a good film; a good story and a good character (or group of characters) make a great film.
What made you first want to explore the subject?
A friend introduced me to an American producer who was helping the Central Academy of Drama work with Broadway to stage the musical "Fame" in Beijing. I'm a huge fan of the original 1980 movie version of "Fame," and was intrigued by how the cultural idea of fame would transform when this quintessential story about the "American dream" was produced at China's own Fame school. So I jumped in.
How long did it take to get the film off the ground?
Two weeks. Chinese universities, as all government-controlled organizations in China, are notoriously secretive. They shy away from any media exposure except for propaganda. Luckily the American producer introduced us, which the school felt reluctant to say no to. We didn't have any time or opportunity for research and started filming on the first day of the rehearsal.
What were you most surprised to learn in the course of production?
How complex the Chinese students are. They are the first generation coming of age under China's One-Child policy. Media have examined ad nauseam the impact of the One-Child policy and the weaknesses of the single children. They have been labelled "little emperors" and called spoiled, fragile and self-centred.
However, up close they are a lot more complicated: unlike their parents whose own dreams were disrupted by the Cultural Revolution, the students are the first generation in modern China having no experience of social upheaval or economic hardship; they grew up savvy with Internet and Western pop culture and have great expectations for the future; they are learning to assert their individualities while still under tremendous pressure to conform and to fulfil the failed dreams of their parents; and they are anxious about their future in a China that is both intensely competitive and corrupt. In many ways, their unique characteristics reflect the complexities of present-day China.
What have been the differences in reception to the film in countries it has now travelled to?
Surprisingly the reception has been very similar. Audiences everywhere respond to the universal story of young people struggling to achieve their dreams. I had intended to make a film describing China to international audiences. Instead I had audiences outside of China telling me "that's exactly how I feel as an arts student" (or "as a parent"). 
Which documentary has most inspired you?
Spellbound. It has both compelling characters and a fascinating story.
Favourite Website/blog?
Wikipedia. Everything one needs to know about the universe is there, in depth and for free (and sometimes with not-so-subtle editorial biases)!
Person you'd most like to interview (living or dead?)
Mark Twain, about how China today compares to the Gilded Age in post-Civil War America.
Best piece of filmmaking advice you've ever been given?
If you want to make a film, just pick up a camcorder and start filming.
Best piece of filmmaking equipment you can't live without?
MacBook Pro.
If money was no object, what is your dream documentary subject?
Film the kids featured in "Fame in China" every seven years to document the paths to their "Chinese dream."
Favourite film of all time?
Rashomon. Truth is elusive, and can only be approached via conflicting narratives.
Most difficult access?
Getting the Central Academy of Drama to allow us back in after having kicked us out six months into production. The school was becoming alarmed that we could be filming too much of the students' negative reactions to the rehearsal.
Best recent read?
"Fortunate Sons," about the first group of 120 Chinese exchange students to America.
Credits
| Role | Contributor |
| --- | --- |
| Series Editor | Nick Fraser |
| Director | Wu Hao |