Main content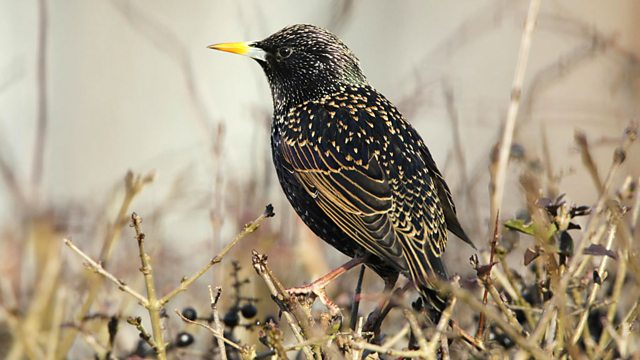 Starling
David Attenborough presents the starling.
Tweet of the Day is a series of fascinating stories about our British birds inspired by their calls and songs.
David Attenborough presents the starling. Throughout autumn parties of starlings have been crossing the North Sea to join our resident birds and as winter's grip tightens they create one of Nature's best spectacles. These huge gatherings, sometimes a million or more strong, are called murmurations and they offer the birds safety in numbers.
Starling (Sturnus vulgaris)
Webpage image courtesy of RSPB (rspb-images.com).
Featured in...
These birds are red listed by the RSPB, meaning they are of highest conservation concern.
Podcast
Discover birds through their songs and calls. 265 programmes of 90 seconds, over a year