Main content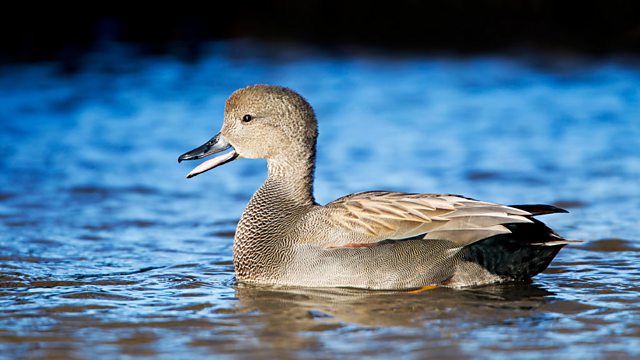 Gadwall
Chris Packham presents the gadwall.
Tweet of the Day is a series of fascinating stories about our British birds inspired by their calls and songs.
Chris Packham presents the gadwall. Gadwall were rare ducks until a few decades ago, now though, gadwall are spreading fast in the UK. Gadwall can be sneaky thieves, exhibiting what scientists call klepto-parasitic tendencies. They often wait for birds such as coot and mute swans to bring up aquatic vegetation beyond their reach and seize it before their victims can eat it themselves.
Gadwall (Anas strepera)
Webpage image courtesy of Steve Knell (rspb-images.com)
Podcast
Discover birds through their songs and calls. 265 programmes of 90 seconds, over a year