Main content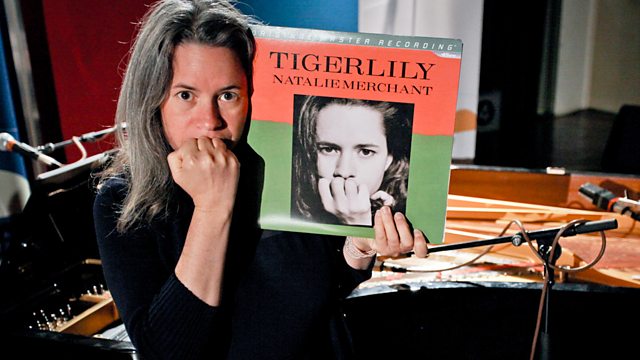 Natalie Merchant (the A-Side)
Natalie Merchant discusses Tigerlily, the solo album she made after leaving 10,000 Maniacs. She also performs tracks from the album.
John Wilson returns with a new series of Mastertapes, in which he talks to leading performers and songwriters about the album that made them or changed them. Recorded in front of a live audience at the BBC's iconic Maida Vale Studios. Each edition includes two episodes, with John initially quizzing the artist about the album in question, and then, in the B-side, the audience puts the questions. Both editions feature exclusive live performances.
Programme 1, A-side. "Tigerlily" with Natalie Merchant
Completely self-funded (to ensure creative control),"Tigerlily" went on the sell over 5 million copies and continues to be Natalie Merchant's most successful album to date. Its bold and stripped down sound gave more emphasis to her powerful and often personal lyrics, including "Beloved Wife" (inspired by her grandfather's grief in the wake of her grandmother's passing) and "River" (written in response to the sudden and untimely death of her friend River Phoenix). The album also included the top-40 singles "Wonder" and "Jealousy", as well as her first top-ten hit as a solo artist, "Carnival".
Complete versions of the songs performed in the programme (and others) can be heard on the 'Mastertapes' pages on the Radio 4 website, where the programmes can also be downloaded and other musical goodies accessed.
Producer: Paul Kobrak.
Suzanne Vega talks to John Wilson and a live audience about her album Solitude Standing.
Clips