Main content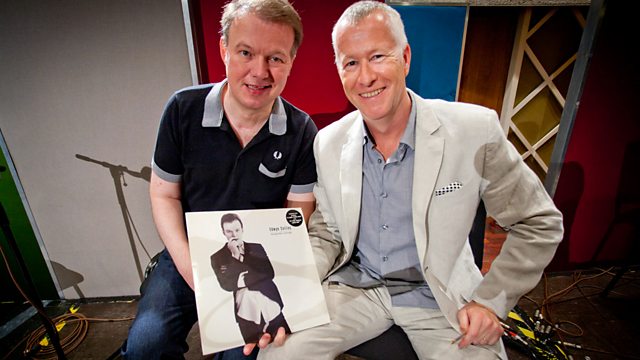 Edwyn Collins (B-Side)
Edwyn plays live tracks from his album Gorgeous George, and takes questions from the audience. With John Wilson. From December 2013.
John Wilson continues with his Radio 4 series in which he talks to leading performers and songwriters about the album that made them or changed them. Recorded in front of a live audience at the BBC's iconic Maida Vale Studios. Each edition includes two episodes, with John initially quizzing the artist about the album in question, and then, in the B-side, the audience puts the questions. Both editions feature exclusive live performances.
Programme 4 (B-side). Having discussed the making of "Gorgeous George", the career changing solo album with the world wide hit A Girl Like You (in the A-side of the programme, broadcast on Monday 2nd December and available online), Edwyn Collins - together with his wife and manager Grace Maxwell - responds to questions from the audience and, with a small band, performs acoustic live versions of some to the tracks from the album which he started recording 20 years ago.
Producer: Helen Lennard.
John Wilson talks to Richard Thompson about the making of his 1991 album Rumor and Sigh.
Clips