Main content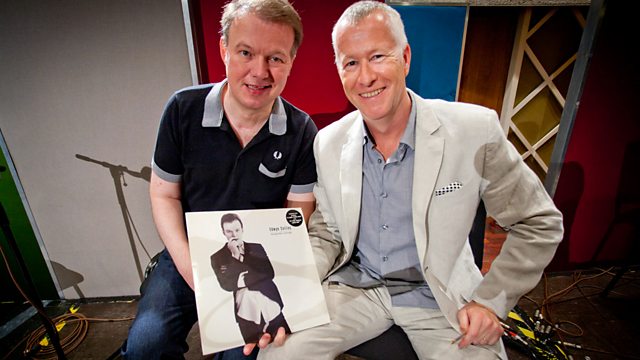 Edwyn Collins (A-Side)
Edwyn talks to John Wilson about his 1994 album Gorgeous George, featuring the single 'A Girl Like You'. From December 2013.
John Wilson talks to musicians about the album that made or changed them. Edwyn Collins discusses and plays from "Gorgeous George", his best known solo album which includes the hit song "A Girl Like You". Complete versions of the songs performed in the programme (and others) can be heard on the 'Mastertapes' pages on the Radio 4 website, where the programmes can also be downloaded and other musical goodies accessed.
Edwyn Collins is an Ivor Novello Award winning songwriter who has enjoyed great success both as a solo artist and as the lead singer of Orange Juice.
"Gorgeous George" was produced in the studio which Edwyn built himself and highlights Edwyn's witty melodic style. 'Girl Like You' spent 14 weeks in the charts and features in the films 'Empire Records' and 'Charlie's Angels: Full Throttle'. Edwyn has also produced records for the likes of The Cribs, Space, Little Barrie and The Proclaimers, produced and starred in his own sitcom as well as creating a book of illustrations.
In May 2009, he won the Ivors Inspiration Award in recognition of his struggles following a double brain haemorrhage in 2005. He has continued to record and his latest album 'Understated' was recently released on his own label.
In Mastertapes John Wilson talks to leading performers and songwriters about the album that made them or changed them. Recorded in front of a live audience at the BBC's iconic Maida Vale Studios. Each edition includes two episodes, with John initially quizzing the artist about the album in question, and then, in the B-side, the audience puts the questions. Both editions feature exclusive live performances. The B-Side of this programme can be heard on Tuesday 3rd December at 3.30
Producer: Helen Lennard.
John Wilson talks to Richard Thompson about the making of his 1991 album Rumor and Sigh.