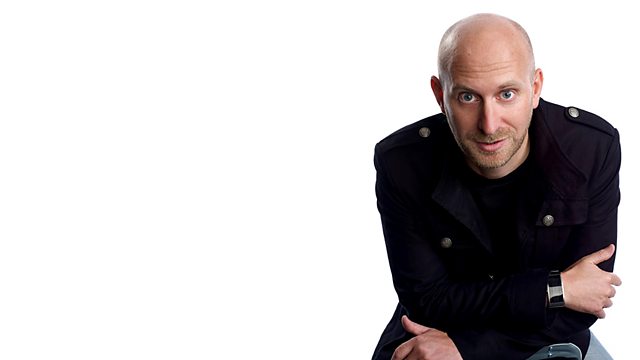 Shipping Out: An Inside Out Special
Robert Hall investigates the background to the decision to stop shipbuilding in Portsmouth as the people most affected by the decision talk about their futures and their families. Has the south been sidelined in an attempt to appease Scotland or was the closure an inevitable decision taken 'in the nation's interest'?
Last on
Portsmouth's shipyards - fact file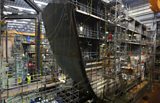 Portsmouth's shipbuilding history is illustrious - the site has been used for more than 500 years. It is where Henry VIII 's flagship the Mary Rose was built.
BAE Systems has announced that it will cut 1,775 job cuts, 940 of them at its shipyard in Portsmouth.
The other 835 job losses will be spread across Glasgow, Rosyth in Fife, and Filton, Gloucestershire.
Naval shipbuilding will end at Portsmouth but the shipyard will stay open with remaining staff focusing on repairs and maintenance work.
The government is thought likely to announce a package of measures to mitigate job losses.
The leader of Portsmouth Council, Gerald Vernon-Jackson, told the BBC that: "Portsmouth is the last place in England that has the ability to build advanced warships for the Royal Navy and I'm very concerned that with a potential independence vote in Scotland, if Portsmouth shipbuilding is shut down, what would remain of the UK would have no ability to build advanced warships."
Blog: The end of navy shipbuilding in Portsmouth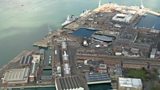 What would Nelson have made of it? Before Trafalgar he signalled "England Expects."
And it is the argument over Scotland's independence that has left ship-building holed below the waterline after 500 years on the south coast.
Already work on the new aircraft carriers is being moved from Portsmouth to Glasgow, and now Phillip Hammond says he will order three new warships to tide the Govan and Scotstoun yards over until the bigger order to replace existing Type 23 frigates.
Read Peter Henley's correspondent blog post on the BBC News website.
Credits
| Role | Contributor |
| --- | --- |
| Reporter | Robert Hall |
| Series Producer | Jane French |
| Director | Jane Goddard |