Main content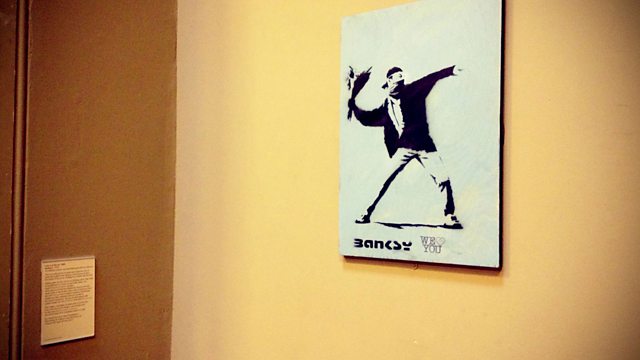 Art Is Everywhere with Gary Hume and Jeremy Deller
Mary Anne asks listeners to make art as she is joined by artists Jeremy Deller and Gary Hume.
Mary Anne previews the upcoming Turner Prize 2013 ceremony in the company of two amazing artists, Jeremy Deller and Gary Hume.
Jeremy Deller is a conceptual, video and installation artist who won the Turner Prize in 2004, and represents Great Britain at the Venice Biennale this year. His career has been bold, brave and brilliant.
Gary Hume is a painter who came to prominence as part of the YBA scene. He represented Great Britain at the 1999 Venice Biennale, and was nominated for the 1996 Turner Prize.
Miss Hobbs also goes behind the scenes at the Manchester Art Gallery with the curator Maria Balshaw.
Send your 6 Music-inspired art to maryanne.6music@bbc.co.uk or use the hashtag #6MusicMakeArt.
Music Played
Add music you love and enjoy it with My Tracks
Sunriser

3 Minute Epiphany

Gary Hume: How I Knew I Was An Artist

3 Minute Epiphany

Maria Balshaw: How to Curate a Great Exhibition

Art Is Everywhere

Jeremy Deller on his Exhibition

Art Is Everywhere

Jeremy Deller on the Turner Prize

Song for Huey
10 inspiring lessons from Mary Anne Hobbs' Key of Life interviews