Main content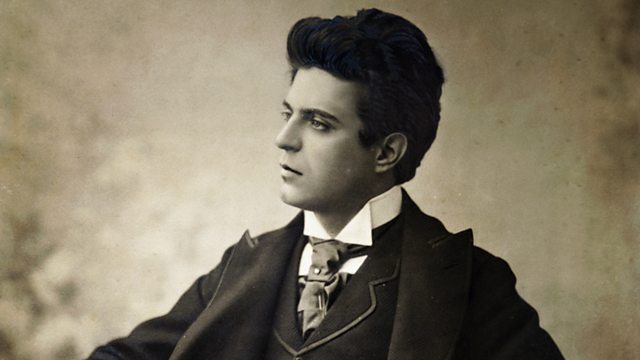 Donald Macleod focuses on Mascagni's last years in Rome, when he met the Pope and wrote his swansong, the opera Nerone.
Donald Macleod looks at Mascagni's last years in Rome, during which he exchanged audiences with Mussolini for meetings with the Pope, and wrote his swan song, the opera Nerone.
Composer of the Week marks the 150th anniversary of the birth of Pietro Mascagni, who triumphed in his early twenties with his opera Cavalleria Rusticana and, during his lifetime, was one of the most famous figures in Italy. He came to prominence just as Verdi was entering old age and Italy was searching for a new maestro. Mascagni's good looks and charm ensured that his fame spread worldwide. He continued to write operas although none achieved the success of his early hit. Towards the end of his life, he found himself marginalised from new currents in Italian music and having to associate himself with Mussolini's fascist regime.
During his final years Mascagni wrote little music and the works he did produce were mostly based on earlier musical ideas or subjects. Approaching 70, he simplified his life, selling up his grander properties and moving into a modest hotel suite in Rome. He took pleasure in long card games with friends and seeing his mistress Anna Lolli every day but he was, by this time, largely ignored by the musical world. Donald Macleod looks at this lonely period of Mascagni's life and his final works, including his swan song, the opera Nerone, which was refused a Rome premiere by the regime.
More episodes
Next
You are at the last episode