Main content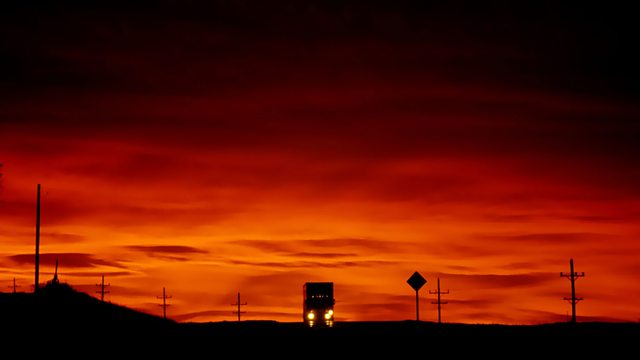 Denis Kozhukhin at the 2013 International Chopin Piano Festival
Catriona Young's selection includes a recital given at the 2012 International Chopin Piano Festival by Russian performer Denis Kozhukhin.
A recital given at last year's International Chopin Piano Festival by the Russian pianist Denis Kozhukhin. Catriona Young presents.
12:31 AM
Franck, Cesar (1822-1890)
Prelude, choral et fugue M.21 for piano
12:50 AM
Hindemith, Paul (1895-1963)
Sonata No.3 in B flat major for piano
1:10 AM
Haydn, Joseph (1732-1809)
Sonata in F major H.16.23 for keyboard
1:22 AM
Prokofiev, Sergey (1891-1953)
Sonata No.6 in A major Op.82 for piano
1:51 AM
Gluck, Christoph Willibald (1714-1787) arr. Sgambati, Giovanni (1841-1914)
Dance of the blessed spirits arr. Sgambati for piano (from Orfeo ed Euridice Act II)
Denis Kozhukhin (piano)
1:56 AM
Prokofiev, Sergey (1891-1953)
Andantino from Sonata No.5 in C major Op.38 for piano (2nd movement)
2:00 AM
Rachmaninov, Sergey (1873-1943)
Prelude in G sharp minor (Op.32 no.12)
2:04 AM
Tchaikovsky, Pytor, Illyich (1840-1893)
Francesca da Rimini - symphonic fantasia after Dante (Op.32)
Slovak Radio Symphony Orchestra in Bratislava, Róbert Stankovský (conductor)
2:31 AM
Nielsen, Carl (1865-1931)
Symphony No.2 (Op.16) 'The Four Temperaments'
Bergen Philharmonic Orchestra, Ingar Bergby (conductor)
3:04 AM
Handel, Georg Frideric (1685-1759)
The Arrival of the Queen of Sheba (from "Solomon", HWV.67 - Act III Sinfonia)
Australian Brandenburg Orchestra, Paul Dyer (conductor)
3:07 AM
Moscheles, Ignaz (1794-1870)
Grandes Variations sur la Marche favorite de l'Empereur Alexandre I for piano in F major (Op.32)
Tom Beghin (fortepiano - built by Gottlieb Hafner, Vienna, ca. 1830)
3:25 AM
Nørgård, Per (b.1932)
Pastorale for string trio (from the film 'Babette's Feast')
Trio Aristos:
3:31 AM
Albright, William Hugh (1944-1998)
Dream rags (1970): Morning reveries
Donna Coleman (piano)
3:38 AM
Zemzaris, Imants (b.1951)
The Melancolic valse, from 'Marvel pieces for violin and piano'
Janis Bulavs (violin), Olafs Stals (viola), Leons Veldre (cello), Aldis Liepinš (piano)
3:44 AM
Sibelius, Jean (1865-1957)
Valse Triste (from Kuolema - incidental music Op.44)
BBC Philharmonic Orchestra, Yan Pascal Tortelier (conductor)
3:50 AM
Lassus, Orlande de (1532-1594)
La nuit froide et sombre
The King's Singers
3:53 AM
Alpaerts, Flor (1876-1954)
Zomer-idylle (Summer Idyll) (1928)
Vlaams Radio Orkest; Michel Tabachnik (conductor)
4:01 AM
Purcell, Henry (1659-1695)
Symphony, Duet and Chorus 'Let all mankind the pleasure share and bless this happy day', from 'Dioclesian', Z.627
Gillian Fisher (soprano), Michael George (bass), Monteverdi Choir, English Baroque Soloists, John Eliot Gardiner (conductor)
4:04 AM
Debussy, Claude (1862-1918)
Fetes galantes - volume 2 for voice and piano (1904)
Paula Hoffman (mezzo-soprano), Lars-David Nilsson (piano)
4:12 AM
Ravel, Maurice (1875-1937)
Alborada del gracioso (The Jester's Aubade) - from the suite 'Miroirs' (1905)
Bengt-Åke Lundin (piano)
4:20 AM
Van Hoof, Jef (1886-1959)
Symphonic Introduction to a Festive Occasion (1942)
Vlaams Radio Orkest , Jan Latham-Koenig (conductor)
4:31 AM
Schmelzer, Johann Heinrich (c1620-1680)
Sonata XII from 'Sacroprofanus concentus musicus'
Gradus ad Parnassum, Concerto Palatino, Konrad Junghänel (director)
4:36 AM
Fesch, Willem de (1687-c.1757)
Concerto for violin and orchestra in C minor (Op.5 No.5)
Manfred Kraemer (violin), Musica ad Rhenum
4:46 AM
Weber, Carl Maria von (1786-1826)
Rondo brillante in E flat 'La gaieté for piano' (J.252) (Op.62)
Niklas Sivelöv (piano)
4:53 AM
Willan, Healey (1880-1968)
Centennial March (1967)
Edmonton Symphony Orchestra, Uri Mayer (conductor)
4:58 AM
Bach, Carl Philipp Emanuel (1714-1788)
Cantata: Heilig, Heilig (Wq.217/H.778)
The Netherlands Chamber Choir, Amsterdam Baroque Orchestra, Ton Koopman (conductor)
5:05 AM
Sacchini, Antonio (1735-1786)
Trio sonata in G major
Violetas Visinskas (flute), Algirdas Simenas (violin), Gediminas Derus (cello), Daumantas Slipkus (piano)
5:16 AM
Strozzi, Barbara (1619-1677)
Begl'occhi, bel seno for Soprano, 2 violins and continuo
Musica Fiorita , Daniela Dolci (harpsichord/director)
5:21 AM
Busoni, Ferruccio (1866-1924)
Concertino for clarinet and small orchestra (Op.48) in B flat major (BV 276)
Dancho Radevski (clarinet) Bulgarian National Radio Symphony Orchestra, Plamen Djouroff (conductor)
5:34 AM
Dussek, Jan Ladislav (1760-1812)
Sonata for piano (Op.35 No.1) in B flat major
Andreas Staier (Broadwood fortepiano of 1805)
5:55 AM
Novak, Vitezslav (1870-1949)
V Tatrach (In the Tatra mountains) - symphonic poem (Op.26)
BBC National Orchestra of Wales, Richard Hickox (conductor)
6:12 AM
Mozart, Wolfgang Amadeus (1756-1791)
Quartet for flute and strings in C major K.285b
Joanna G'froerer (flute), Martin Beaver (violin), Pinchas Zukerman (viola), Amanda Forsyth (cello).