Main content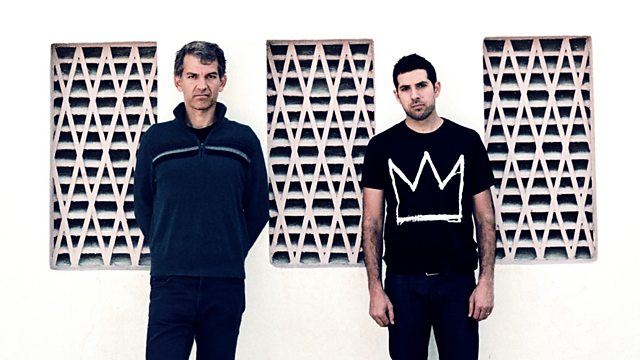 Mehliana at the 2013 London Jazz Festival
Jez Nelson presents duo Mehliana - pianist Brad Mehldau and drummer Mark Guiliana - performing in concert at the Barbican during the 2013 London Jazz Festival.
A second chance to hear one of the highlights from last year's London Jazz Festival - Mehliana, in concert at the Barbican Centre.
Mehliana brings together US pianist Brad Mehldau, one of the most influential musicians of his generation, with a drummer about whom Time Out London asked "What happens when you add hard drum bop masters Elvin Jones and Art Blakey to a 1980s Roland 808 drum machine, divide the result by J Dilla and multiply to the power of Squarepusher? The answer: Mark Guiliana."
With Mehldau on Fender Rhodes and an array of vintage synthesizers alongside Guiliana on drums and effects, their freewheeling improvisations explore and humanize the world of electronic music, touching on everything from free jazz to drum & bass to baroque music and 70s dance funk.
Producers: Peggy Sutton and Chris Elcombe.
Music Played
Exclusive track from Phronesis' forthcoming album

Mehliana recorded at the Barbican, London on 21 November 2013

New Release
Phronesis at Jazz in the Round at the Cockpit Theatre, London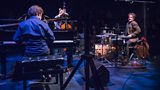 Photo by Dave Maric © 2013 – All Rights Reserved
Mehliana at the Barbican, London