Main content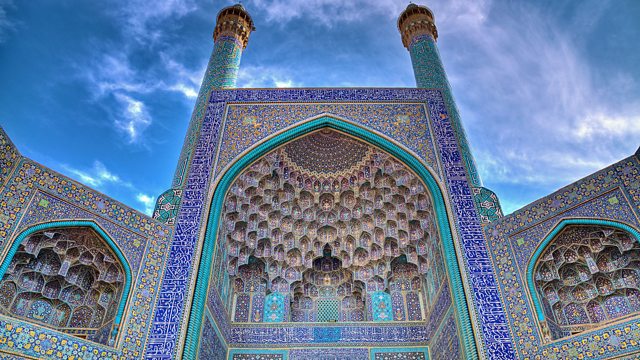 Rabia Balkhi and Mahsati Ganjavi
In a series about key thinkers and achievements from the Islamic Golden Age, Narguess Farzad of SOAS, University of London discusses Persian poets Rabia Balkhi and Mahsati Ganjavi.
In a major series for Radio 3, we rediscover some of the key thinkers and achievements from the Islamic Golden Age. The period ranges from 750 to 1258 CE and in these twenty essays, we'll hear about architecture, invention, medicine, mathematics, innovation and philosophy. In today's essay, Narguess Farzad, senior fellow in Persian at SOAS (School of African and Oriental Studies), recounts the tale of two remarkable and influential women poets, Rabia Balkhi and Mahsati Ganjavi.
Rabia Balkhi was said to be a great beauty of royal birth who died a tragic death. She lived in the southern part of Afghanistan and from a young age, she loved to write poems on love and beauty. She fell in love with her brother's Turkish slave, Baktash. They began to meet in secret and write poetry to each other. When her brother, Hares, found out, he ordered her jugular vein be cut and that she be left to die a slow and painful death imprisoned and alone in her bathroom. As she was dying, Rabia found the strength to write her final poems with her blood on the walls of the bathroom. Her poems were not recited in public during her life time but won hearts and minds throughout the ages.
Mahsati Ganjavi was an eminent Iranian poetess and composer of quatrains. She grew up in Ganjeh, now the second largest city of Azerbaijan. Mahsati was contemporary to Seljukid Dynasty who ruled most parts of Iran from 1037 to 1194 AD. She was a poetess laureate to the courts of Sultan Mahmud II (1118-1131) and his uncle Sultan Sanjar (1131-1157). Her quatrains (Rubaiyat), were full of joy and optimism - on the joy of living and the fullness of love.
Producer: Mohini Patel.
Last on
Broadcast