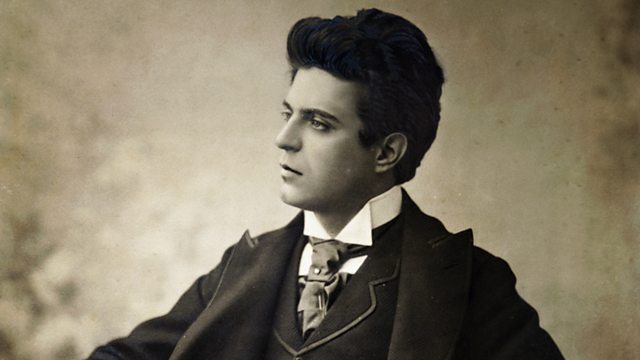 Donald Macleod examines the early years of Mascagni, when the precocious and gifted teenager became a hero in his native Livorno, but after failing to graduate from the Milan conservatory was almost consigned to a career as a conductor with a travelling operetta troupe.
Composer of the Week marks the 150th anniversary of the birth of Pietro Mascagni, who triumphed in his early twenties with his opera Cavalleria Rusticana and, during his lifetime, was one of the most famous figures in Italy. He came to prominence just as Verdi was entering old age and Italy was searching for a new maestro. Mascagni's good looks and charm ensured that his fame spread worldwide. He continued to write operas although none achieved the success of his early hit. Towards the end of his life, he found himself marginalised from new currents in Italian music and having to associate himself with Mussolini's fascist regime.
Donald Macleod explores Mascagni's early years, from his beginnings in Livorno, where his father strongly disapproved of his choice of career, to his escape from an operetta troupe in a small dusty town in southern Italy. The mayor of the town took a shine to Mascagni and gave him a job as head of the town's music school. Mascagni remained in Cerignola for several years and it was there that he wrote the extraordinary opera which would change the course of Italian operatic history.
Last on
More episodes
Previous
You are at the first episode