Main content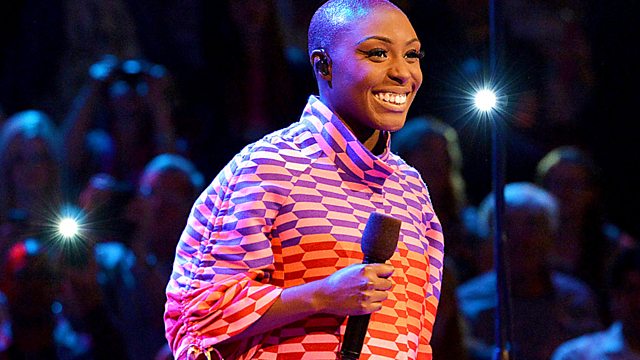 Laura Mvula
Michael Berkeley's guest is singer Laura Mvula. Her musical choices include Debussy Elgar, Tippett, Walton and her music teacher, Joe Cutler, plus Nina Simone and Miles Davis.
Laura Mvula is more than just a pop star; before she had a best-selling album and industry awards she studied composition at the Birmingham Conservatoire. In an in-depth interview in Private Passions, she reveals how she went from classical music student to chart-topping singer.
In this warm and funny interview, Mvula talks to Michael Berkeley about her musical upbringing and about how church music, piano and violin lessons and performances for her aunt's a cappella group, Black Voices, initially went hand in hand with a crippling stage fright. At ten, she was so scared of performing that she howled on stage when the applause started and had to be rescued by her parents. She also talks about how as a student she began going to hear English choral music, but she had an ulterior motive: she fancied one of her fellow-students, a classical baritone, so she went to see him every time she could. It worked, they're now married; and she fell in love with choral composers like Eric Whitacre at the same time. And Laura reveals how at first she didn't quite at appreciate her big break from producer Steve Brown (she was too busy eating a banana).
Following her appearance at this summer's Urban Prom, Laura Mvula explains why she doesn't believe in separating music into genres and why she remains a passionate listener to - and advocate for - classical music.
In this programme she reveals how she still finds inspiration in classical composers for her own work. She plays a piece of Debussy and talks about how it inspired one of her own songs, 'Make Me Lovely'; she also chooses Elgar, Michael Tippett, William Walton, and 'Lush and Bluesy', a string piece by her teacher at the Conservatoire, Joe Cutler. Other musical choices include William Walton, Nina Simone and Miles Davis.