Main content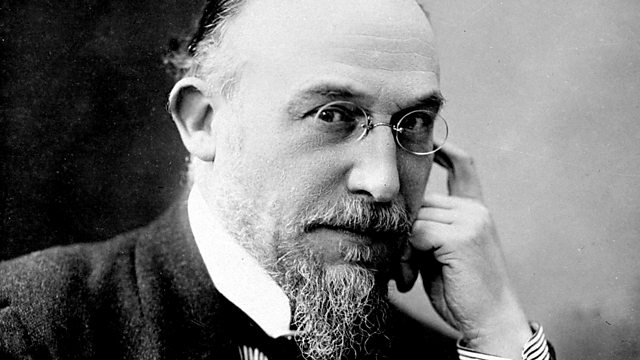 Gymnopédie No 1
Pianist Pascal Rogé takes a personal and musical journey through Erik Satie's Gymnopédies. With Cathy Ace. From December 2013.
From the seat of a concert hall piano, Pascal Rogé, one of the world's greatest interpreters of French piano music, leads us through a personal and musical journey of Erik Satie's Gymnopédies. You may not immediately know the title but in hearing just the first few notes you are most likely to know the music.
Erik Satie's Gymnopédies are a collection of short, atmospheric pieces of which Gymnopédie No.1 is perhaps the most popular. Music historian and author Mark Prendergast has studied Satie's work and reveals the complex character of the man who revolutionised the 19th century classical music of Europe. Melbourne based artist Colin Duncan reflects on the music's 'physical form which takes you into space and time' and for him inspired a body of work created in brail. Murder Mystery writer Cathy Ace remembers how this meditative music could shut out the noise of the city as she sped around London in her old brown mini, whilst Mathematician and author Ian Stewart explores the mathematics of this special piece and how music can touch our soul.
Last on
Broadcasts

Why Sam Cooke's 'A Change Is Gonna Come' became a Civil Rights anthem