Main content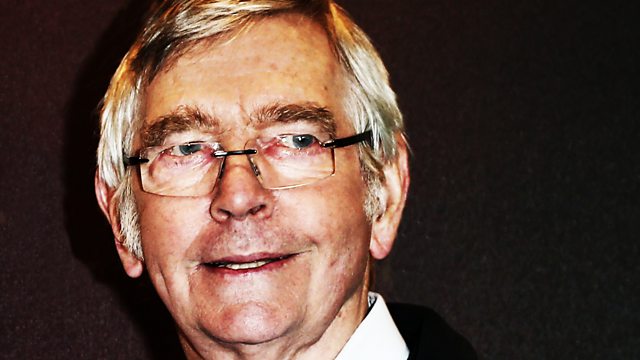 Ian Kershaw - Lost and Found
4 Extra Debut. Tender and humorous play about an elderly man and his relationship with his middle-aged daughter. Stars Tom Courtenay. From December 2013.
Lost and Found by Ian Kershaw
A tender and humorous drama about how a father and daughter explore the memories of the past in order to connect in the present.
Producer/Drirector Gary Brown
Tom Courtenay needs no introduction. He first came to prominence in the sixties with iconic movies such as 'The Loneliness of the Long Distance Runner', 'Billy Liar' and 'Dr Zhivago'. In the 1980s he was acclaimed for his performance in 'The Dresser' with Albert Finney. Recently he has been in the West End portraying the poet Philip Larkin in a one man show 'Pretending To Be Me'. He was knighted in 2001.
Ian Kershaw has a wealth of experience in TV, Radio and Theatre. He is a graduate of the BBC Writers' Academy and has written for EastEnders, Holby City, Casualty and Shameless. Filming has just finished on his BBC TV drama 'Castles in the Sky' about Robert Watson-Watt, the father of radar, which stars Eddie Izzard. 'Lost and Found' was inspired by his wife Julie's relationship with her father John Hesmondhalgh.
Sally Carman (Zoe) and Tom Courtenay (Stan)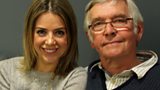 Credits
| Role | Contributor |
| --- | --- |
| Stan | Tom Courtenay |
| Zoe | Sally Carman |
| Dorrie | Kate Coogan |
| Ant | Eddie Capli |
| Bus Driver | Eddie Capli |
| Writer | Ian Kershaw |
| Director | Gary Brown |
| Producer | Gary Brown |