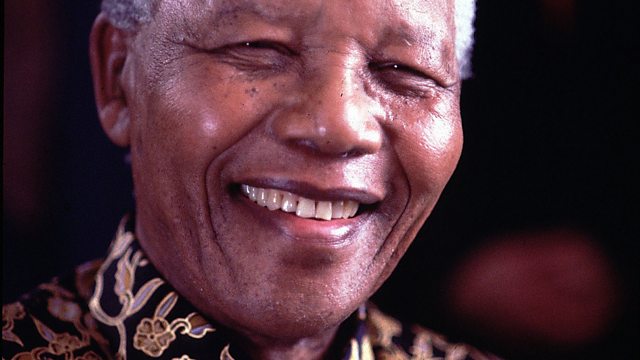 06/12/2013
We'll be remembering Nelson Mandela in the company of the Right Reverend Lorna Hood, Moderator of the Church of Scotland's General Assembly, Philip Blackledge, Rector of Holy Trinity Melrose and Fiona Stewart of the Christian arts charity Foolproof Arts.
Plus, exploring the history behind one of the world's most powerful and emotionally charged protest songs, Nkosi Sikelel' iAfrica - Lord Bless Africa.
Icelandic multi-instrumentalist Olafur Arnalds, who has written music for Broadchurch, Looper and the Hunger Games, chats to Janice ahead of his gig in Glasgow tonight. He'll have some samples of his work with him for us to hear as well.
At a time of year when many of us will be struggling to write a never-ending pile of Christmas cards, author Simon Garfield will be with us to look at the Art of Letter Writing.
Plus we'll be taking a look at the TV Christmas schedule.
Last on