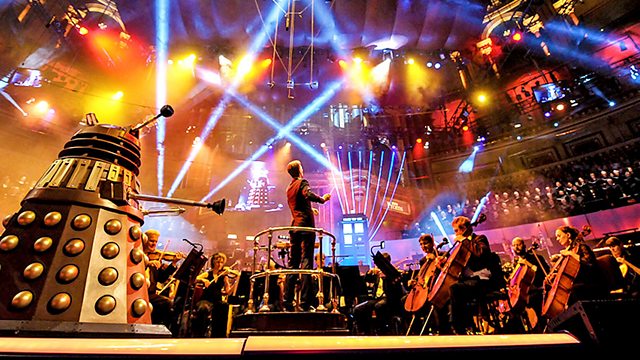 Doctor Who at the Proms Encore offers fans the chance to see previously unscreened highlights from the concerts.
With appearances by Matt Smith, Jenna Coleman, Madame Vastra and Strax, this Red Button special features three pieces by Doctor Who's resident Maestro Murray Gold - The Companions Suite (Rose, Martha, Donna & Amy), The Final Chapter of Amelia Pond (from Angels Take Manhattan) and Vale Decem (a tribute to the 11 Doctors).
Doctors and companions past and present introduce music from the much-loved BBC series.
Credits
| Role | Contributor |
| --- | --- |
| Composer | Murray Gold |