Main content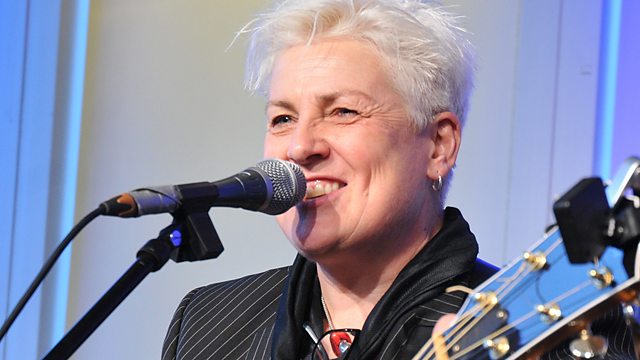 25/11/2013
Alan Bissett and David Galletly talk about Scottish Book Week and John Freeman and Ramona Koval discuss how books shape people's lives. Plus Horse MacDonald performs live.
Two experts from the world of literature drop by to discuss their new books. Ramona Koval is described as Australia's literary microphone mistress; and she joins former editor of Granta and ex-president of the Circle of Literary Critics John Freeman to discuss the art of examining 'the author' and the way books write their way into our lives.
We're going big on Book Week Scotland and celebrating it in some shape or form every day this week. Today we're finding out about secret art installations being revealed across the country everyday this week. These mysterious murals will match writers' statements - the statements themselves forming a sort of manifesto for reading. Artist David Galletly and writer Alan Bissett explain more.
For the first time in over 50 years, a team of wildlife filmmakers from the BBC's Natural History Unit has been granted access to explore deep into the little-known jungle wilderness of Burma. Wildlife filmmaker Gordon Buchanan joins Janice to discuss 'Wild Burma: Nature's Lost Kingdom' which is a three part series starting on BBC Two this week.
Bob Dickson takes us on an Edinburgh bus tour with a difference - as we find about 'Poets on a Bus' which is a new project in the capital.
And we have live performances from female Scottish singer-songwriter Horse.