Main content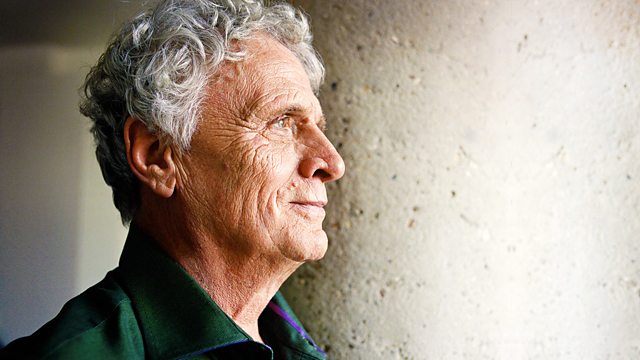 Boxing in Gleason's Gym; Sport and Capitalism
Laurie Taylor explores new research which argues that modern sport is as much a product of our economic system as the factory. Also, boxing's golden age.
Sport and capitalism: Laurie Taylor talks to Professor of History, Tony Collins, about his new book which argues that modern sport is as much a product of our economic system as the factory, the stock exchange and the unemployment line. Also, The US sociologist, Lucia Trimbur, invites us into the everyday world of Gleason's gym, the last remaining institution of New York's golden age of boxing. Once the domain of white and black working class men, it's now shared with women as well as the wealthy.
Tony Collins
Professor of History at De Montfort University and Director of the university's International Centre for Sports History and Culture (ICSHC)
Find out more about Tony Collins
Sport in Capitalist Society: A Short History
Publisher: Routledge
ISBN-10: 0415813565
ISBN-13: 978-0415813563
Lucia Trimbur
Assistant Professor of Sociology at John Jay College, the City University of New York (CUNY)
Find out more about Lucia Trimbur
Come Out Swinging: The Changing World of Boxing in Gleason's Gym
Publisher: Princeton University Press
ISBN-10: 069115029X
ISBN-13: 978-0691150291
Ethnography Award
Thinking Allowed in association with the British Sociological Association announces a new annual award for a study that has made a significant contribution to ethnography: the in-depth analysis of the everyday life of a culture or sub-culture.
Entries must be submitted by the CLOSING DATE of 30th November 2013
Are you involved in social science research and completing or will have completed an ethnography this year? The Award is open to any UK resident currently employed as a teacher or researcher or studying as a postgraduate in a UK institution of higher education.
An entry should be a completed ethnography, a qualitative research project which provides a detailed description of the practices of a group or culture. Any sole authored book or peer reviewed research article published during the calendar year of the award will be eligible.
The judges for the Award are Professor Dick Hobbs, Professor Henrietta Moore, Dr Louise Westmarland, Professor Bev Skeggs. The Chair is Professor Laurie Taylor. (Please do not contact any judges directly).