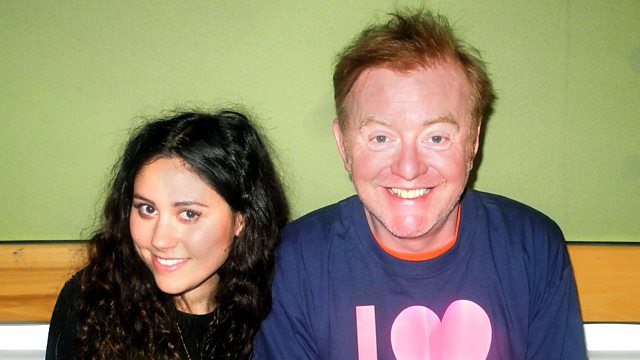 Hammond, Clarkson, Dee, Stein and Doolittle!
Chris kicks off that Friday feeling with the Top Gear twosome Richard Hammond and Jeremy Clarkson; the ever-jocular Jack Dee; champion chef Rick Stein, and there's live music from Eliza Doolittle.
Mr Clarkson demonstrates some basic skills on the keyboard; there's talk of road trips, cooking, grumpiness, and boarding school, all soundtracked by Eliza's hits and a special cover of Janis Joplin's Mercedes Benz.
Plus, Friday's Fanfare star Emma fills us in on life with her brand new brother Josh and Simon Cohen delivers today's Pause for Thought.
Last on
Pause for Thought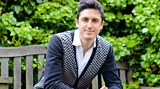 With Simon Cohen, who runs a communications agency.
This week, Will Young spoke out about the derogatory phrase 'that's so gay', and I've been debating with my friends about why I find such words offensive.
Most people who use the phrase mean no harm, and aren't actually saying something is homosexual. Just as those who casually use the term 'Nazi' to describe a strict person, aren't really suggesting they have right-wing tendencies. So, my friends ask me, what's the problem?
Well, for me, the motivation behind words is only part of the story. What really matters is how people feel when they hear them. In one of the Harry Potter books, Dumbledore says, 'Words, are our most inexhaustible source of magic. They are our most potent forms of enchantment. Rich with the power to hurt or heal.'
When I was a child, someone repeatedly said the words to me 'don't be stupid, don't be ridiculous'. No offence was intended - it was a seemingly harmless catchphrase that caught on. But every time I heard those words, I felt stupid, ridiculous. The unwitting wizard had cast a spell on me, which has taken me over 20 years to break.
I imagine there are many people listening who have also felt cut down by the potent power of words.
Maya Angelou once said 'I've learned that people will forget what you said, people will forget what you did, but people will never forget how you made them feel.'
Well, I've learned that, just as we live in a free society, with freedom of expression, so we are all free to feel, and to voice those feelings for the benefit of those who might feel too scared or too ridiculous to do so.
Most of us know about 50,000 words - an almost inexhaustible source of wit and wisdom. I think the challenge we face is to reject the lazy, the predictable, the painful, and to conjure words that provoke, excite and inspire, and also leave people feeling good about themselves.