Main content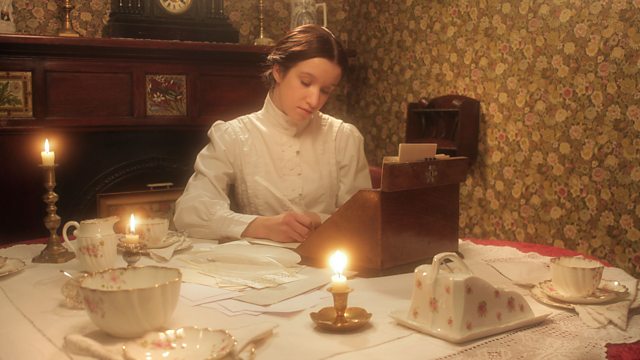 Ever Believe Me - Sgeulachd Madeleine Smith (The Madeleine Smith Story)
The case of Madeleine Smith, a beautiful debutante accused of poisoning her lover.
Sgeulachd cho inntinneach gun do rinn David Lean fiolm Hollywood mu deidhinn. Ann an 1857, as deidh cùis lagh ainmeil, dh'fhàg Madeleine Smith an àrd chùrt ann an Dun Èideann na boireannach saor. Cha deach a chasaid murt na h-aghaidh a dhearbhadh, ged a bha h-uile coltas ann gun do cheannaich i puinnsean arsenic goirid mus deach a leannan a lorg marbh sa leabaidh.
A crime of passion? Maybe. It certainly caused a scandal, and prompted David Lean to make the film 'Madeleine'. The question remains - did she do it, or didn't she? In 1856, Glasgow debutante Madeleine Smith began a passionate affair with Emile L'Angelier, a drifter from the Channel Islands. The two met in secret, and wrote to each other frequently.
When her parents tried to have her 'married off', Madeleine abandoned her lover. He threatened to use their letters to expose the affair. Shortly afterwards, he was found dead from what was recorded as arsenic poisoning.
When the passionate letters were found, Madeleine was charged with murder. In court, witnesses testified to seeing her sign for orders of arsenic. Although the circumstantial evidence pointed towards guilt, the jury freed Smith under the controversial not proven verdict. This docu-drama revisits the colourful tale, and considers how L'Angelier - a shady character - might have perished.
The second in a series of four programmes documenting Glasgow's notorious 'square mile' murders, and presented by John Morrison.
Credit
| Role | Contributor |
| --- | --- |
| Presenter | John Morrison |