Main content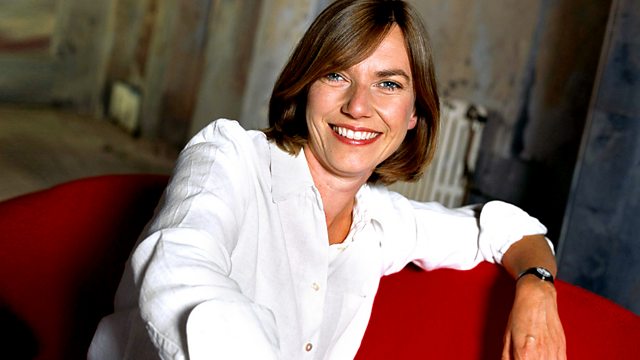 Louise Fryer presents music by emigre composers. Live from Belfast, the Ulster Orchestra performs works by Stravinsky, Bartok and Dohnanyi. Plus Schoenberg and Korngold.
Today, as part of this week's focus on European émigré composers in the USA, we've the first of two live concerts: John Toal presents The Ulster Orchestra live from Ulster Hall in Belfast in a programme of music by Stravinsky, Bartok and Dohnanyi. All three pieces use folk melodies as their source: Stravinsky used Norwegian tunes to inspire the 'moods' of the title, Bartok used an original Hungarian folk dance theme in the first movement of the concerto he wrote as a surprise birthday present for his wife Ditta, and Dohnanyi, in his last orchestral work, included American folk material including Turkey in the Straw, On Top of Old Smokey and I am a poor wayfaring stranger.
Following the live concert, Louise Fryer continues our theme with major works by Schoenberg, Korngold and Stravinsky. Although the Schoenberg and Stravinsky are revisions of earlier works, Korngold's 1945 Violin Concerto was the first non-film piece he wrote after having vowed to give up composing anything other than film music until Hitler had been defeated.
LIVE from Ulster Hall, Belfast
Stravinsky: Four Norwegian Moods
Bartok: Piano Concerto No 3, Sz 119
Dohnanyi: American Rhapsody, Op 47
Zhang Zuo (piano),
Ulster Orchestra,
Jac van Steen (conductor).
3pm
Schoenberg: Five Orchestral Pieces, Op 16 (1949 revision)
BBC Scottish Symphony Orchestra,
Ilan Volkov (conductor).
3.15pm
Korngold: Violin Concerto in D major, Op 35
Matthew Trusler (violin),
BBC National Orchestra of Wales,
Rumon Gamba (conductor).
3.45pm
Stravinsky: The Firebird - Suite (1945)
BBC Philharmonic,
Dimitri Jurowski (conductor).