Main content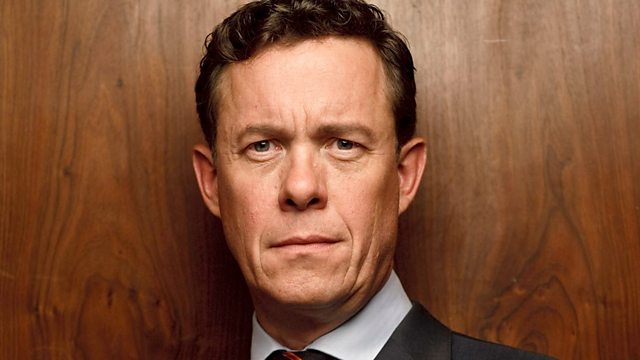 Wednesday - Rob Cowan
With Rob Cowan. CD of the Week: Homage to Pavlova; Brainteaser: Critic's Corner. Artist of the Week: Quartetto Italiano; Essential Choice: Haydn: String Quartet in B flat (Sunrise).
With Rob Cowan and his guest Alex Jennings
9am
A selection of music, including the Essential CD of the Week: 'Homage To Pavlova' with the London Symphony Orchestra conducted by Richard Bonynge. Also, at 9:30am, our daily brainteaser - Listener Puzzle
10am
Artist of the Week: Quartetto Italiano
10.30am
With Radio 3 having just marked Benjamin Britten's centenary, our guest on Essential Classics is acclaimed actor Alex Jennings. He has a particular insight into the life of Britten, having played him on stage at the National Theatre in Alan Bennett's play, The Habit of Art. Alex Jennings has played many other leading roles in productions at the National Theatre, as well as at the RSC. He has also performed in Bernstein's Candide at the English National Opera and won an Olivier Award for Best Actor in a Musical for the role of Henry Higgins in My Fair Lady. Demonstrating his versatility, he has won two other Oliver awards for roles in the Russian comedy Too Clever by Half and Ibsen's Peer Gynt. His TV appearances include The State Within, Inspector Morse, Silk, Spooks and The Inspector Alleyn Myteries, whilst his film roles include Bridget Jones: The Edge of Reason, and The Queen, in which he played Prince Charles.
11am
Rob's Essential Choice
Haydn
String Quartet in B flat major Op.76 No.4 'Sunrise'
Matangi Quartet
CHALLENGE CLASSICS
Also in this hour, Lucky Dip: Rob dips into his CD collection and shares a piece ? it could be a recent discovery, an old favourite, or simply something that just has to be heard. Expect the unexpected!
Today's Brainteaser Answer
Endings: Famous endings by three British composers.
The music played:
Walton<?xml:namespace prefix = o ns = "urn:schemas-microsoft-com:office:office" />
Spitfire Prelude and Fugue
Royal Liverpool Philharmonic Orchestra
Charles Groves (conductor)
EMI CDM 567 222 2 
Vaughan Williams
Fantasia on theme by Thomas Tallis
London Philharmonic Orchestra
Bernard Haitink (conductor)
EMI CDC 749 394 2                           
Elgar
Pomp and Circumstance March No. 1, Op. 39 No. 1
New Philharmonia Orchestra
John Barbirolli (conductor)
EMI CDZ 569 585 2