Main content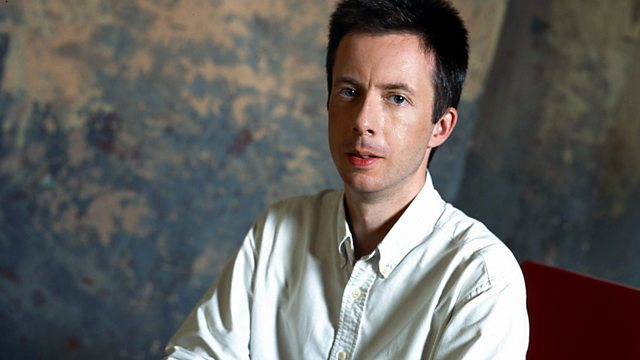 28/11/2013
John Shea presents highlights from the 2012 Telavi Festival, Georgia. Soloists include Eliso Virsaladze and Giorgi Kobulashvili, in music by Mozart, Schumann and Chopin.
12:31 AM
Mozart, Wolfgang Amadeus [1756-1791]
Sinfonia concertante in E flat major K.297b
Giorgi Kobulashvili (oboe) Eduard Brunner (clarinet) Zora Slokar (horn) Telavi International Festival Orchestra, Anatoly Levin (conductor)
12:59 AM
Schumann, Robert [1810-1856]
Concerto in D minor for violin and orchestra
Kolja Blacker (violin) Telavi International Festival Orchestra, Anatoly Levin (conductor)
1:29 AM
Chopin, Fryderyk [1810-1849]
Concerto no. 1 in E minor Op.11 for piano and orchestra
Eliso Virsaladze (piano) Telavi International Festival Orchestra, Anatoly Levin (conductor)
2:08 AM
Haydn, (Franz) Joseph (1732-1809)
Symphony No 68 in B flat
BBC Scottish Symphony Orchestra, conductor Stefan Solyom
2:31 AM
Brahms, Johannes (1833-1897) (Text Hölderlin)
Schicksalslied (Song of destiny) for chorus and orchestar (Op.54)
Oslo Philharmonic Choir and Orchestra, Rafael Frühbeck de Burgos (conductor)
2:46 AM
Prokofiev, Sergey (1891-1953) (selection by M T-Thomas)
Cinderella - suite no.1 (Op.107)
San Francisco Symphony Orchestra, Michael Tilson Thomas (conductor)
3:14 AM
Szymanowski, Karol (1882-1937)
20 Mazurkas for piano (Op. 50): no 1 in E major; no 2; no 13
Ashley Wass (piano) rec The Warehouse, London, UK 25/05/2001
3:23 AM
Bach, Johann Christian (1735-1782)
Quintet in D major (Op.11 No.6) for flute, 2 violins, cello and harpsichord
Musica Petropolitana
3:40 AM
Lipinski, Karol Józef (1790-1861)
Overture in D major (1814)
Polish Radio Symphony Orchestra in Cracow, Szymon Kawalla (conductor)
3:49 AM
Mozart, Wolfgang Amadeus (1756-1791)
Gallimathias Musicum (K.32)
Stavanger Symphony Orchestra, Fabio Biondi (conductor)
4:05 AM
Wegelius, Martin (1846-1906)
Rondo quasi Fantasia for Piano and Orchestra (1872)
Margit Rahkonen (piano), Finnish Radio Symphony Orchestra, Petri Sakari (conductor)
4:16 AM
Piazzolla, Astor [1921-1992]
Milonga del Angel
Artemis Quartet
4:23 AM
Grunfeld, Alfred [1852-1924]
Soirees de Vienne for piano, Op.56
Benjamin Grosvenor (piano)
4:31 AM
Glazunov, Alexander Konstantinovich (1865-1936)
Gavotte in D (Op.49 No.3)
Stefan Lindgren (piano)
4:36 AM
Debussy, Claude [1862-1918]
Gigues - from Images for Orchestra
BBC Philharmonic, Juanjo Mena (conductor)
4:44 AM
Anon.
Dance suite from Vietorisz Codex
Kecskés Ensemble Budapest, András Kecskés (director), Clemencic Consort, René Clemencic (director)
4:48 AM
Mendelssohn, Felix (1809-1847)
Symphony for string orchestra in B minor, No.10
Risör Festival Strings
4:59 AM
Vivaldi, Antonio [1678-1741]
Concerto in C major, RV.444 for recorder, strings and continuo
Il Giardino Armonico, Giovanni Antonini (recorder)
5:08 AM
Rore, Cipriano de (c.1515-1565)
O santo fior felice (O blest and happy flower)
The Consort of Musicke
5:12 AM
Beethoven, Ludwig van (1770-1827)
Piano Sonata No.31 (Op.110) in A flat major
5:34 AM
Schubert, Franz (1797-1828)
Rondo in A major for Violin and Strings (D.438)
Pinchas Zuckerman (violin/director), The National Arts Centre Orchestra of Canada
5:49 AM
Britten, Benjamin (1913-1976)
Variations on a theme by Frank Bridge (Op.10)
The Royal Academy Soloists, Clio Gould (director)
6:15 AM
Fauré, Gabriel (1845-1924)
Dolly - Suite for piano duet (Op.56)
Erzsébet Tusa, Istvan Lantos (pianos).