Main content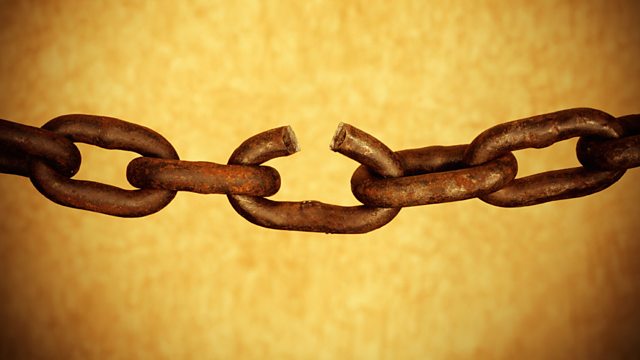 The Legacy of Uncle Tom
4 Extra Debut. Erica Wagner explores the legacy and afterlife of Harriet Beecher Stowe's anti-slavery novel, Uncle Tom's Cabin. From 2013.
When Harriet Beecher Stowe wrote Uncle Tom's Cabin in 1852, it immediately caused a stir and created a groundswell of anti-slavery feeling. Legend has it that when Stowe visited the White House during the American Civil War, Abraham Lincoln greeted her with the words 'So you're the little woman who wrote the book that made this great war!'.
The novelist and critic Erica Wagner examines the lasting legacy of this book, from its abolitionist beginnings to the racial stereotypes Stowe's characters became. To be called an 'Uncle Tom' is one of the harshest racial slurs that can be thrown at an African-American person, and yet the idea of the submissive race traitor is quite different from Stowe's original character.
Erica explores the part that Uncle Tom's Cabin played in the politics of race in America, and how the ground that it broke, in fact, resulted in its own demise. The programme ranges from Stowe's home in Brunswick Maine, where Harriet Beecher Stowe harboured a runaway slave, to the American Antiquarian Society in Massachusetts and the Harriet Beecher Stowe Center in Connecticut, where the wealth of spin-off merchandise are explored. Joan Hedrick, who won a Pulitzer Prize for her biography Harriet Beecher Stowe: A Life sets Stowe in historical context and the award-winning choreographer Bill T Jones, and the playwright Robert Alexander bring the novel's story right up to date. The Legacy of Uncle Tom traces the reactions to this work from the Abolition Movement, through the Civil Rights Movement to the Rodney King beating in 1991 and the murder of Trayvon Martin last year. Race and politics remain at the heart of this story, as does every person's right to liberty.
Producer: Philippa Geering
A Unique production first broadcast on BBC Radio 4 in November 2013.
Last on
Broadcasts