Main content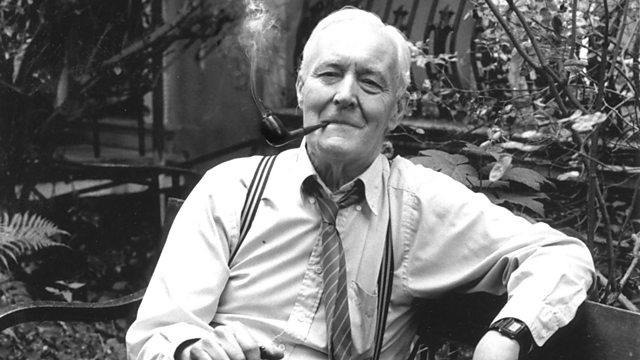 Tony Benn, Political Traditions, PL Travers, Guy Debord
Presented by Matthew Sweet. With politician Tony Benn on his final diaries, a debate on political traditions, discussing Mary Poppins author PL Travers and the work of Guy Debord.
Tony Benn
Matthew Sweet talks to the veteran politician about his final volume of diaries, A Blaze of Autumn Sunshine, which covers the years in which he campaigned against the wars in Iraq and Afghanistan and suffered the loss of his wife Caroline after 51 years of marriage and his own failing health.
Political Traditions
Eliza Filby and David Aaronovitch examine how much political traditions shape contemporary politics. Labour traces its heritage back beyond Marx to English radicalism, while the Conservatives draw not only on monetarism, but also on the ideas of Edmund Burke. How are these traditions passed down the generations in both parties, and how is a balance struck between them?
Saving Mr Banks
Mary Poppins author PL Travers only grudgingly agreed to allow her masterpiece to be adapted for the screen by Disney, and she fought every step of the way against what she saw as the more treacly aspects of the studio's vision, from animated penguins to Dick van Dyke. As a new film about the making of Mary Poppins is released, Matthew Sweet talks to Brian Sibley, who worked closely with Travers, about a writer with a rather darker imagination than A Spoonful of Sugar suggests.
Guy Debord
French thinker Guy Debord died in 1994. Before the era of Facebook, before the Selfie, before X Factor. Yet in his book The Society of the Spectacle, which became a kind of manifesto for the student radicals of 1968, he wrote that "in societies where modern conditions of production prevail, all of life presents itself as an immense accumulation of spectacles. Everything that was directly lived has moved away into representation." Matthew Sweet asks Will Self, who has written a new introduction to Debord's book, what lies behind Debord's apparent prescience.
Chapters
Tony Benn

An interview with Tony Benn about his final volume of diaries

Duration: 14:11

Political Traditions

A discussion which explores how much political traditions shape contemporary politics

Duration: 09:33

PL Travers

Brian Sibley reveals his own experiences of working with Mary Poppins author PL Travers

Duration: 10:19

Guy Debord

Will Self on Guy Debord's book The Society of the Spectacle

Duration: 09:48

Tony Benn

A Blaze of Autumn Sunshine: The Last Diaries by Tony Benn is available now, published by Hutchinson.

Image: Matthew Sweet with Tony Benn.

Guy Debord

The Society of the Spectacle by Guy Debord, introduced by Will Self, is published by Notting Hill Editions.

Credits

| Role | Contributor |
| --- | --- |
| Presenter | Matthew Sweet |
| Interviewed Guest | Tony Benn |
| Producer | Laura Thomas |
| Interviewed Guest | Eliza Filby |
| Interviewed Guest | David Aaronovitch |
| Interviewed Guest | Brian Sibley |
| Interviewed Guest | Will Self |