Main content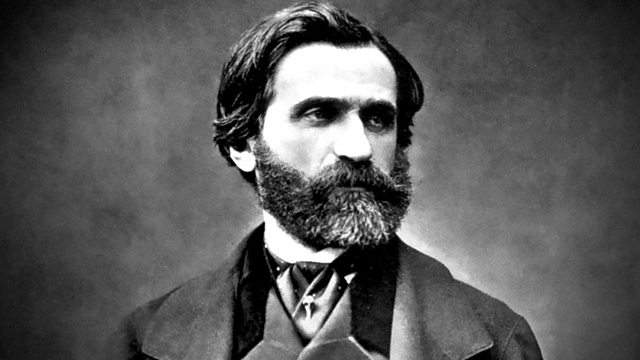 Verdi 200: Don Carlos
John Shea presents the 1886 five-act French version of Verdi's Don Carlos, with Placido Domingo and Katia Ricciarelli. Claudio Abbado conducts the orchestra of La Scala, Milan.
Verdi 200:
John Shea presents the 1886 five act French version of Don Carlos with Placido Domingo in the title role and Katia Ricciarelli as Elisabeth. With background from Flora Willson.
Don Carlos in its complete form is Verdi's longest opera. It was written for the Paris Opera whose resources were considerable with long rehearsals, opportunities for large scale production and a large chorus and orchestra. Not to mention the financial rewards for the composer. Initially Verdi was uninterested in the subject and it was 15 years before he changed his mind when he was asked to compose a large scale opera for Napoleon III's Universal Exhibition in 1867. The opportunity to create a success in a city where Meyerbeer was the king of opera was a great enticement.
The libretto was based on the play by Schiller but Verdi the theatrical genius knew it needed more and asked his librettists Mery and du Locle to compose a duet between Carlos and Rodrigo and between the King and the Grand Inquisitor. For spectacle there was the Act 3 auto da fe scene with its executions.
At the centre of the story are three sets of relationships: between Elisabeth who wants to marry Carlos but ends up with his father the King, between Eboli the former mistress of Philip but now in love with Carlos and the friednship between Carlos and Posa who is also loved and admired by the King.
Elisabeth de Valois ..... Katia Ricciarelli (Soprano)
La Princesse Eboli ..... Lucia Valentini Terrani (Mezzo-soprano)
Don Carlos ..... Placido Domingo (Tenor)
Rodrigue Marquis de Posa ..... Leo Nucci (Baritone)
Philippe II Roi d'Espagne ..... Ruggero Raimondi (Bass)
Le Grand Inquisiteur ..... Nicolai Ghiaurov (Bass)
A Monk ..... Nikita Storoyev (Bass)
Thibault ..... Ann Murray (Mezzo-soprano)
Le Comte de Lerme ..... Tibere Raffalli (Tenor)
The Royal Herald ..... Antonio Savastano (Tenor)
Voice from High ..... Arleen Auger (Soprano)
La Scala Chorus
La Scala Orchestra
Conductor Claudio Abbado.
Last on

Broadcast