Main content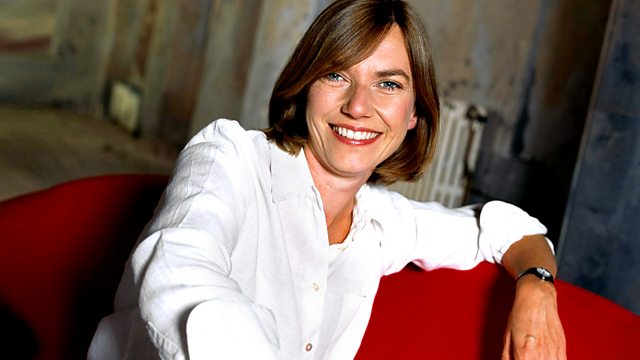 Noye's Fludde
Britten's magical setting of a medieval miracle play, live from his birthplace, Lowestoft. Andrew Shore and Felicity Palmer as Mr and Mrs Noye, and Zeb Soanes as the Voice of God.
Britten wanted to be at the centre his community, a composer who wrote demanding and satisfying music for that community, whether his musicians be children, amateur or professional. With Noye's Fludde he reached that ideal (even the audience plays a part) in a work that is celebratory, serious, fun and profoundly moving. Performed in Britten's birthplace, it's a fitting musical end to the centenary celebrations.
Louise Fryer presents this live performance from St Margaret's Church in Lowestoft. Andrew Shore is Noye, Felicity Palmer is Mrs Noye and Zeb Soanes is The Voice of God. The Navarra Quartet and young people from Lowestoft schools and choirs are conducted by Paul Kildea.
Britten: Noye's Fludde
Noye ..... Andrew Shore (baritone)
Mrs Noye ..... Felicity Palmer (soprano)
The Voice of God ..... Zeb Soanes (speaker)
The Navarra Quartet
Paul Kildea (conductor).
Sing Along with Noye's Fludde!
There are a number of hymns in "Noye's Fludde".  Please feel to join in at home should you wish; conductor Paul Kildea will run through them all before the opera begins..
 <?xml:namespace prefix = o ns = "urn:schemas-microsoft-com:office:office" />
1.
(Audience)
Lord Jesus, think on me,
And purge away my sing;
From earth-born passions set me free,
And make me pure within.
Lord Jesus, think on me
Nor let me go astray;
Through darkness and perplexity
Point thou the heavenly way.
Lord Jesus, think on me,
When flows the tempest high:
When on doth rush the enemy
O Saviour, be thou nigh.
Lord Jesus, think on me,
That, when the flood is past,
I may eternal brightness see,
And share the joy at last.
2.
(Cast only)
Eternal Father, strong to save,
Whose arm doth blind the restless wave
...
For those in peril on the sea.
(Audience)
O Saviour, whose almighty word
The wind and waves submissive heard,
Who walkedst on the foaming deep,
And calm amidst its rage didst sleep
O hear us when we cry to thee
For those in peril on the sea.
O Sacred Spirit, who didst brood
Upon the chaos dark and rude,
Who bads't its angry tumult cease,
And gavest light and life and peace:
O hear us when we cry to thee
For those in peril on the sea.
3.
(Noye's Children)
The spacious firmament on high
...
Their great original proclaim.
(Mrs Noye and Children)
Th'un-wearied sun from day to day
...
The works of an almighty hand
(Animals)
Soon as the evening shades prevail
...
Repeats the story of her birth
(Noye's Chidlren and Animals)
Whilst all the stars that round her burn,
...
And spread the truth from pole to pole.
(Audience and Cast)
What though in solemn silence all
Move round the dark terrestrial ball,
What though nor real voice nor sound
Amid their radiant orbs be found.
(Audience and Noye)
In reason's ear they all rejoice,
And utter forth a glorious voice;
Forever singing as they shine,
"The hand that made us is Divine."
Amen.