Main content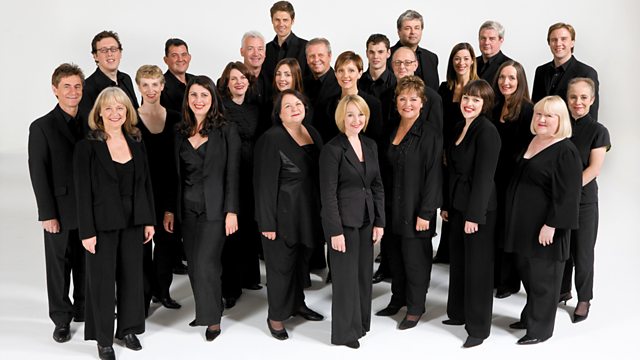 Backgrounds to Britten
Live from Southwold, the BBC Singers perform Britten's most popular and best-loved pieces for choir, plus music by others he admired, including Bridge and Purcell.
The BBC Singers perform some of Britten's most popular and best-loved pieces for choir, plus music by other composers he admired, including Purcell and Bridge, and a world premiere. Presented live from St Edmund's Church, Southwold by Sean Rafferty.
Britten: Hymn to St Cecilia
Bridge: Music when soft voices die
Britten: Choral Dances from Gloriana
Sean Shepherd: Daffodils (first performance)
Purcell: I was glad
Britten: Prelude and Fugue on a theme of Vittoria
Ireland: Ex ore innocentium
Britten: A Shepherd's Carol
Britten: Rejoice in the Lamb
BBC Singers
Iain Farrington (organ)
David Hill (conductor)
Music for voices - both solo and in ensemble - is at the heart of Britten's compositional output, reflecting both his personal fascination with vocal timbres as well as his lifelong preoccupation with creating a body of work which could be performed and enjoyed by amateurs and professionals alike. Choral works, in fact, form an arc which reaches from his earliest compositions to some of the very last he wrote. In this afternoon's concert the BBC Singers - who themselves have premiered a number of Britten's most important pieces - perform a selection of his best-loved choral works, together with some by other composers he admired and who influenced him - including teachers John Ireland and Frank Bridge, and the great 17th-century master Henry Purcell. Alongside these, Britten's most substantial solo work for the organ, and the first performance of a new choral piece by Sean Shepherd - one of several commissioned by Aldeburgh Music to mark this Britten centenary year.